Tate Odvody Becomes All-Around Leader for No. 1 Westside Boys Basketball
Tate Odvody has made a big impact on the Westside basketball team since he arrived in 2020. The junior forward currently leads the Warriors in scoring with 16.5 points a game and ranks 12th in the state. Odvody's leadership and quick pace on the court have helped the Warriors reach the top ranking in Class A. 
Odvody transferred from Elkhorn South after his freshman year.  Odvody had the second-highest average of points per game with 12.3, in his only season with the Storm. Despite his success on the court, Odvody was looking for a better fit for him both on and off  the court.
"Tate was looking for a better fit both academically & athletically," Odvody's dad, Chad, said. "He wanted to play for a program that had an established, winning culture and he liked that Westside has always been a contender to make the state tourney. Tate felt that he could come in and be a contributor to help the team be even more successful."
The transfer turned out to be a great decision, and Odvody's impact on Westside's court was felt immediately. The Warriors accepted Odvody with open arms and made him feel at home in the Westside gym. After only 15 games in his first season, Odvody was second on his team in points per game. 
"Westside has been amazing to me and my family," said Tate Odvody. "I'm very happy with the decision I made to transfer. It has been nothing but good."
His efforts on the court have only increased now that he's an upperclassman. His natural leadership skills have enabled his teammates to play up tempo and dominate on the court with a 16-game win streak. This past December, Odvody helped lead Westside to the Metro Holiday Tournament Championship with a 76-68 victory over Bellevue West in the finals. Odvody was named to the all-tournament team along with his teammate Chandler Meeks. Westside head coach Jim Simons has watched opponents struggle to defend Odvody throughout the season, resulting in an offense that is hard to beat.
"The ability to score at all three levels has provided us a reliable scoring option and also made others tougher to defend as some teams have focused considerable defensive attention on Tate," Simons said. "He has also rebounded well for us all season and has made great strides as a defender."
So far in the 2021-22 season, Odvody leads the team in score production with 281 points in 17 games. He also leads the state in free throw percentage at 89%. Odvody's stats, along with those of the other Warriors, could combine to send the team to the state tournament in March.
"The goal has always been a state championship for the end of the season," Odvody said. "We are working on taking it one game at a time trying to get 1% better everyday, starting in practice. The preparation is what will take us far."
The sport of basketball runs throughout the Odvody family. Chad Odvody played basketball at Milligan High School, scoring over 1,100 points in his high school career. Tate's mom, Jessica, played collegiate basketball at Doane where she helped the team make two NAIA FInal Four Appearances. She was the GPAC Conference Player of the Year and was named a  2nd Team All-American in her senior year. Tate's parents worked to give him the best resources to utilize on the court, so that he could carry on the family legacy.
"I did a lot of skill work with Tate when he was in grade school and middle school, but never coached any of his teams," Chad Odvody said. "Tate has been very fortunate to have been coached by some of the best youth coaches and skill trainers in the  metro area since the 3rd grade."
Tate Odvody has been gaining interest from the collegiate level, however has not seen any set offers. Odvody has ample time to be able to go through his college choices, after his junior year. For coach Simons, Odvody's growth in the next year will clarify his options going forward.
"I know Tate's goal is to play at the collegiate level and I'm confident that with his work ethic and skill set he will accomplish that goal," Simons said. "This spring and summer will be important for him as he'll have multiple opportunities to play in front of college coaches and how he performs during those club tournaments will probably help dictate what level of college basketball he is recruited at."
The Warriors boys basketball team will try to continue their 16-game winning streak,  when they go on the road this weekend at Millard West and at Bellevue East. As the season inches closer to the district tournament, the Warriors still have their eye on the school's first state championship since 1980.
Your donation will support the student journalists of Omaha Westside High School. Your contribution will allow us to purchase equipment and cover our annual website hosting costs.
About the Contributors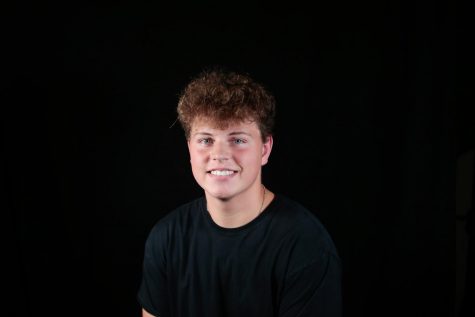 Carter Jankovich, Sports J Writer
Hi, my name is Carter Jankovich! I'm a writer for Sports Journalism this year. I'm a senior and this is my second year in Sports Journalism. If you have...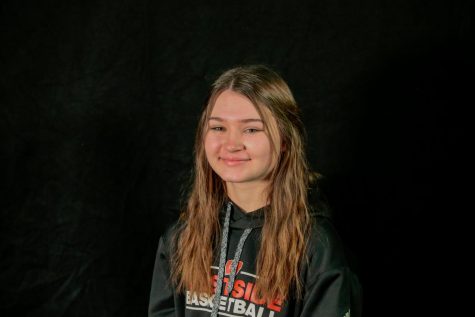 Zoe Gillespie, Sports Photographer
Hi, my name is Zoe Gillespie! I'm a sports photographer for Sports Journalism this year. I'm a junior and this is my third year in Sports Journalism. If...