Westside Wired's November 2021 Playlist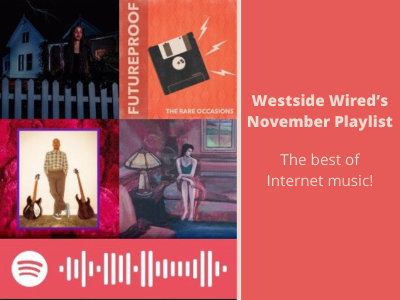 Social media has left its mark on almost every facet of our society, perhaps one of the biggest areas influenced is the music industry. Social media trends have the power to push a song with virtually no exposure at its release, to topping the charts with millions of listens. This concept is leveling the playing field for smaller artists and gives them the opportunity to spread their content on a macroscale. November's playlist takes a look into the concept of Internet songs and some of my favorite picks.
First, let's start with what a typical internet song sounds like. These types of songs always start off with a catchy hook, usually played on lead guitar or synths depending on genre and styling of the track. Next, they usually follow a simple chord progression. One of the biggest traits and appeals of Internet music is its simplicity. These artists aren't trying to impress anyone with any complex musical intricacies, instead they capture their audience by the personality of the music. Another big factor in terms of genres is that Internet music primarily revolves around indie, pop and rap, or some variation of the three. It's a certain niche style that appeals to younger generations especially. 
Artists like Steve Lacy and PinkPanheress have built most of their careers around the popularity generated from social media platforms. Steve Lacy's "Some" was recorded and produced entirely on his iPhone with Apple's GarageBand. This track has inspired a ton of young artists to begin creating their own music, breaking into the music industry has never been this accessible for artists. 
Having a song that is tied to an Internet trend is super valuable for rising artists. It propelled Vano 3000 into the spotlight because his remixed version of BADBADNOTGOOD's "Time Moves Slow" was tied to one of the biggest trends the internet has seen. "Running Away" took over TikTok for months with the Adult Swim challenge. This challenge was definitely one of my favorites, it was cool to see people from all over the world spreading their creativity through little clips. 
I find the concept of Internet songs very interesting, and it has never been easier to find new tracks to listen to as a music consumer. I can always find a batch of new songs everytime I scroll through my feeds, which is definitely one of my favorite parts of social media. As always, enjoy Westside Wired's November playlist, and be sure to show support to the rising music stars of the Internet. 
You can listen to this playlist on your iPad by clicking on the playlist to the right, or you can scan the Spotify code and listen on your mobile device.
Some  – Steve Lacy

I must apologise – PinkPantheress

Notion – The Rare Occasions

Mrs Magic – Strawberry Guy

Funny Thing – Thundercat

YKWIM? – Yot Club

Show Me How – Men I Trust

Jealous – Eyedress

Soundtrack for Your Backseat – sundiver ca

Running Away – Vano 3000
About the Contributor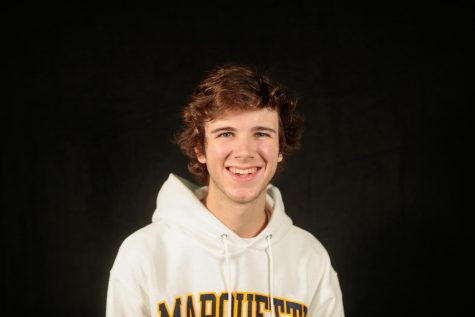 Will Christiansen, Wired A&E Editor
Hey, my name is Will Christiansen! I am the A&E editor for Westside Wired this year. I am currently a senior and this is my second year on Wired. A...