The Eyes of Tammy Faye – Review
Adapted from the 2000 documentary of the same name, "The Eyes of Tammy Faye" is directed by Michael Showalter and stars Jessica Chastain and Andrew Garfield as late 20th century televangelists, Tammy Faye and Jim Bakker. Faye and Bakker rose from humble beginnings to create the world's largest religious broadcast network and a theme park, and were attacked for their messages of love, acceptance and prosperity
Hallelujah, I have found the lord! "The Eyes of Tammy Faye" is an experience I went through when watching a biopic unlike ever before. Not only is it chock full of Oscar bait performances that are legitimately phenomenal, I felt like I learned something about such unique "historical figures" in a fun and entertaining way.
Biographical retellings as a genre have become nonetheless detestable. Just in this past year, I have seen a handful of films about certain famous people of the past, and each one is a paint-by-numbers, somber, upsetting story and perseverance through failure leading up to a triumphant return (many of the time having to deal with musicians). Michael Showalter has directed some fantastic lighthearted comedies over the past few years, all of which I have enjoyed, including "Hello, My Name is Doris," "The Big Sick" and "The Lovebirds." Even though  Tammy Faye and Jim Bakker's Minnesotan accents are small, this slight comedic effect significantly brightens the film.
One thing that significantly stands out as a positive in biopics is the performances, and "The Eyes of Tammy Faye" is no exception. At this point, it's undeniable that Jessica Chastain will soon become a three-time Academy Award nominee (previously for "The Help" and "Zero Dark Thirty"), and the category of Best Actress is lining up to look amazing with all of the possible contenders. On that note, unless the Academy pulls an upset, I don't believe she'll win. Not that I feel she is undeserving, but simply because Kristen Stewart's performance of Princess Diana in "Spencer," or even Lady Gaga perfecting a Super Mario impression in "House of Gucci" seem to be quite the competition. Chastain gets a lot of "looks" in this film, meaning she has a wide variety of makeup and hairstyling. This is easily Jessica Chastain's best work – she's so good it's scary. I would go as far as to say that her incredibly committed performance is more accurate to Tammy Faye than Tammy Faye herself was to Tammy Faye. The scene (or should I say song) that confirms this is when I compared both actresses singing "Jesus Keeps Takin' Me Higher and Higher," and I feel that Chastain superseded the queen of eyelashes.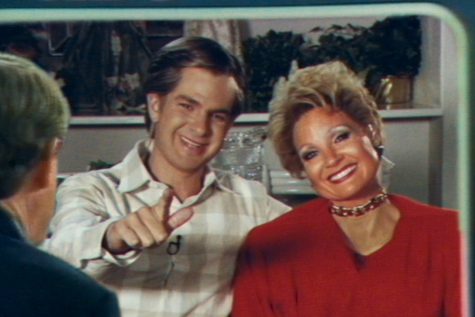 I feel less confident about Andrew Garfield receiving awards due to the Supporting Actor category being stacked and without a clear frontrunner. The film rightfully focused on exposing Jim Bakker, who is still alive and co-hosting religious fundraising telethons with the MyPillow guy, along with the horrors of what televangelism was, and still is, in addition to telling Tammy Faye's story. Picturing him and Jerry Falwell (Vincent D'Onofrio), as well as other ministry preachers as horrible people, while Tammy Faye is the misunderstood exuberant bystander was the correct way to go about making this film. Disregarding whatever the Bible states, she did a lot for LGBTQ+ rights in the late 20th century surrounding Christianity's questionably homophobic values.
Televangelism is a kooky topic to get into with the countless insane preachers begging for money to be donated to God because he does not want people to be in poverty. However, in reality, these senile elderly white men are buying over thirty private jets (i/e Kenneth Copeland) for themselves. Back to Garfield, this is the best he's been since "Hacksaw Ridge," but it's disappointing that this man can't catch a break on the press tour. He will likely have the same situation during "Tick, Tick… Boom!" later this year with dozens of reporters constantly asking him about "Spider-Man: No Way Home."
While biopics rarely ever attempt to differentiate themselves, "The Eyes of Tammy Faye" adds a new palette to itself. Entertaining, funny and kitschy, the duo of Jessica Chastain as Tammy Faye and Andrew Garfield's Jim Bakker give you something new in every scene. Jessica Chastain's vibrant and consistently alive performance at the forefront alone makes the film worth your time.
Final Grade: B
About the Contributor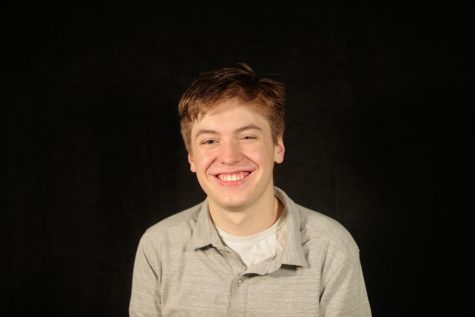 Brandon Siedlik, Wired Staff Writer
Howdy, my name is Brandon Siedlik! I am a staff writer for Westside Wired this year. I am currently a senior and this is my second year on Wired. A fun...