Shang-Chi and the Legend of the Ten Rings – Spoiler Review
Making his debut in the Marvel Cinematic Universe, Xu Shang-Chi (Simu Liu) is forced into confronting his dark past once his father, Xu Wenwu (Tony Leung Chiu-wai), and his Ten Rings organization catches up to him. Wenwu reunites his family only because of faint callings he hears of his late wife, Ying Li (Fala Chen), in Ta Lo.
Whenever a new Marvel movie comes around, I expect to get something good out of it. But with such repetitive plot beats, I never anticipate a film that will reinvent the genre. "Shang-Chi and the Legend of the Ten Rings"  significantly surpassed the expectations I held going into watching it. Destin Daniel Cretton has wildly increased his abilities as a director when entering blockbuster territory after previously making very solid, albeit more independent films, like "Just Mercy" and "Short Term 12." Here he adopts an Ang Lee style of Asian filmmaking, capturing both the spectacular and cultural aspects to tell this story, executing it perfectly on each end. Speaking of Ang Lee, a more fantastical and ambitious "Crouching Tiger, Hidden Dragon" would be how I would personally describe "Shang-Chi and the Legend of the Ten Rings." Not only are we introduced to a brand new Marvel hero, but it also wraps up a part of history in this universe that has been ongoing since 2008, dealing with the origins and uprisings of The Ten Rings organization. The Ten Rings terrorists were those who kidnapped Tony Stark in the very first "Iron Man."
Compared to what Marvel usually gets for leads in their film, I was a bit surprised by how unprepared I felt Simu Liu initially was when leading this film. He started feeling like another Brie Larson in her first outing as Carol Danvers in "Captain Marvel." Once the film got to the highly advertised bus fight, not only is that the scene that officially hooked me, but that's when I felt like Liu could be an Avenger for years to come. Overall, although Liu is incredibly likable, his presence just isn't yet entirely capturing. However, in addition to the stellar supporting cast, Liu did an exceptional job in the very first Asian-led superhero film. His character is a lot cooler once he obtains the Ten Rings at the end and, I would assume, is considered to be the sole owner.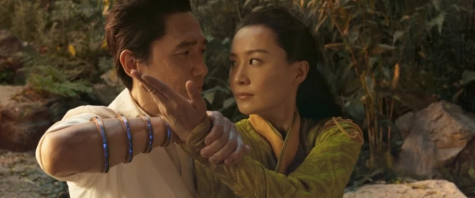 Something I've heard almost everyone agree on is the impressive use of martial arts and action choreography. It's beautifully shot, fast-paced, is tense with every quick movement, and it all has an authentic feel. The opening scene featuring Shang-Chi's father, Wenwu, fighting Li, his future wife, is the most gorgeous start to an MCU film I've witnessed. Whenever either Wenwu or Shang-Chi uses the Rings, it's super satisfying. Just like Captain America's shield or Thor's hammer, these Rings will be the "next big thing" to behold, and the differentiating styles between Wenwu and Shang-Chi alone made the final act glorious.
It's rare when love interests get in on the action, let alone are present throughout an entire film, but Liu and Awkwafina have so much chemistry together, they're inseparable. Awkwafina is notorious for comedy, and she gets to flex her comedic muscles. I was also simply astounded how integral she was to Shang-Chi's character arc in the present day. I was grateful that she wasn't pushed aside like Liv Tyler's Betty Ross in "The Incredible Hulk." With the result of what Awkwafina's character, Katy, is at the end of the film, I am curious as to where that will go, because unlike Shang-Chi, she has no powers.
Tony Leung is much more famous overseas than he is in North America. I've only ever seen him in a single film, "In the Mood for Love," in which he gives a criminally unrecognized performance. Whether you define his role, Wenwu, in this film as a villain or not (he definitely didn't go out as one), Leung is one of the franchise's best characters in a mixed bag full of bland or unforgettable ones. There isn't a doubt in my mind that he is the best character in the movie by delivering a performance that truly makes the movie, and by having some of his best moments without even speaking. It's disappointing that this will most likely be his only appearance in this role, but if he were brought back it would lessen the impact of his sacrifice; deaths aren't something Marvel always succeeds at when attempting emotional arcs.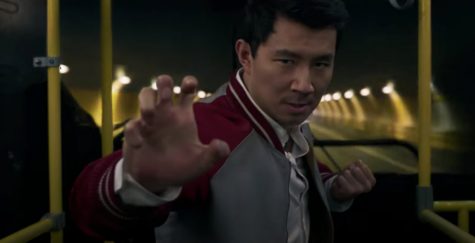 This movie being more inclusive of a large demographic in the world is not the only similarity to "Black Panther" in this film. Another is that the characters who don't get as much to do steal the show. Xu Xialing (Meng'er Zhang) is Shang-Chi's sister, and nothing too consequential happens with her character until the end-credits scene, but I enjoyed the sibling dynamic. Fala Chen,their mother, only gets screen time through flashback sequences, and as I said, her fight with Wenwu is breathtaking. Michelle Yeoh doesn't have a big role, as a matter of fact, she doesn't even show up until the final third of the movie. All her character does is deliver exposition, which is the film's only noticeable weakness, but if you need someone to deliver exposition in an interesting way, why not get Michelle Yeoh? Death Dealer (Andy Le) and Razor Fist (Florian Munteanu) were inevitably going to be underutilized henchmen, though each got their turn to show off what they can do. I particularly liked seeing Death Dealer's fight with Shang-Chi on the building above the tournament arena. By simply mentioning that, you've basically seen the entire fight between Wong (Benedict Wong) and Abomination (Tim Roth) in that arena. The only thing you don't know is that they staged it together, so I guess that means Abomination is good now?
As you may notice, there are very few overarching conflicts attached to previous MCU films. There is one character who returns that I would have quite frankly considered their reappearance as a spoiler if Ben Kingsley hadn't shown up at the premiere and participated in interviews. At that point, it was obvious that Trevor Slattery, The Mandarin actor-impersonator from "Iron Man 3," was returning. Not only is Kingsley ridiculously funny every time he pops up (and it's more times than you'd think ), he's also there to propel the plot forward. This shows improvement on the MCU's overexposed comedy overall, and that a certain character does not only need to be there to only make jokes while being in the way of things for most of the movie. I love how Kevin Feige turned one of his worst mistakes into something so easily forgivable now. It was a perfectly executed return indeed.
I wouldn't consider Marvel to have astonishing visual effects, but being able to capture the chaos that ensues near the end of the film is impressive. When we're introduced to the hidden village of Ta Lo, so many unique creatures appear that couldn't look any more like Pokémon – something I never would've expected to be walking in the same universe as a comic book character. The all-around strong world-building is almost Wakanda-level. To some extent with the Great Protector dragon and the soul eaters, the film goes slightly overboard with the silliness, but the visuals stand solid through it all. The finale turning into yet another CGI battle may be familiar, and may not fit with the tone of the rest of the film, but a super cool finale is a super cool finale.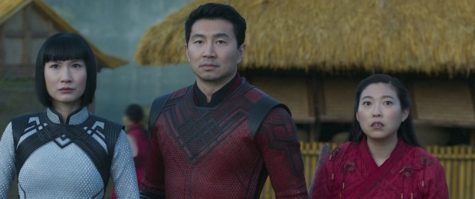 Of course, because this is a Marvel movie, there are end-credits scenes. Even though I thought "Black Widow" wasn't the best MCU film, its final impression succeeded at pleasing me, and they didn't miss the mark at the end of this film, either. In the first scene, Wong takes Katy and Shang-Chi into the Sanctum to visit Captain Marvel (Brie Larson) and Bruce Banner (Mark Ruffalo), who's oddly not in Professor Hulk form. They're there to examine the Rings which are sending out some sort of beacon. Shortly after, two new members are welcomed to the Avengers. Then, Shang-Chi, Katy and Wong all go to karaoke together, singing "Hotel Calfornia," in yet another moment of well-timed humor. After that, there's a slightly less exciting scene showing Xialing as the head of The Ten Rings following the death of her father. While I am glad to see many different factions sticking around in this universe, Xialing becoming a possible villain feels unearned. Considering everything that is on Marvel's plate at the moment, I can't imagine when we'll see a "Shang-Chi 2" or even when the next time Simu Liu and Awkwafina will appear.
"Shang-Chi and the Legend of the Ten Rings" doesn't need to be directly tied to a future Marvel project to still be an incredible fantasy film in its own right. I would go as far as saying this is one of the best fantasy films since the "Lord of the Rings" trilogy. Without dissing superhero films in any way – I'm not Martin Scorsese – superhero movies are still movies. "Shang-Chi and the Legend of the Ten Rings" will stand out among many others in the Marvel Cinematic Universe due to a much more complex and mystical style of storytelling.
Final Grade: A
About the Contributor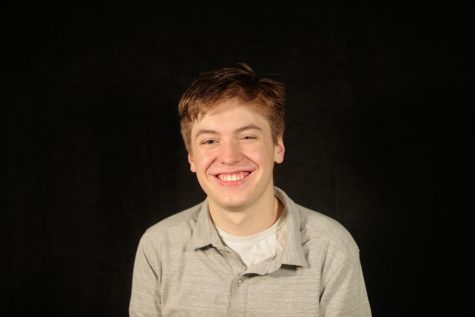 Brandon Siedlik, Wired Staff Writer
Howdy, my name is Brandon Siedlik! I am a staff writer for Westside Wired this year. I am currently a senior and this is my second year on Wired. A fun...