Westside Boys Basketball Transfers Reflect on Experience in First Year
The 2020-2021 school year will be a season to remember for the Westside boys basketball team. The season was full of surprises, from COVID-19 to a new basketball court, but most importantly, the addition of three new players transferring into the district. Sophomore, Tate Odvody, freshman Caleb Benning and CJ Mitchell all chose to head to Westside prior to the season. 
"All three of them are very talented players. They fit in very well to our team," head coach Jim Simons said. "Ever since we have been able to come back from the Covid stuff back in June, they have really immersed themselves in the team and gotten to know the guys, and the guys have gotten to know them." 
Odvody, Benning, and Mitchell all had crucial roles this past season as underclassmen and will look to continue to produce as they get older. Odvody in particular became one of the top high-end playmakers at Westside just this year.
"Tate is a very talented scorer who can score in many different ways," Simons said. "He's a bigger kid and we don't have a lot of that, which has been very helpful to us. With him being able to score inside and outside that has certainly been very helpful."
Before he transferred, Odvody started at Elkhorn South as a freshman and had a huge role to fill after Carl Brown Jr. left. Odvody was so flexible in different systems he could've chosen any school, but in the end, he chose to be a Warrior. 
"I chose Westside mainly because I thought they were the best fit for me and I'd be able to maximize my potential with all the off-season development we get," Odvody said.
After a strong showing at Elkhorn South, there were a lot of questions asked if Odvody would be as impactful as he was at Elkhorn South. Odvody was quiet for the first few games and began to blow up after three straight 15-plus point games. From there, Odvody became a huge piece to the team's offense. Although his time later in the season was limited due to a foot injury, Odvody continued to show his poise and resilience throughout the year.
"Coming in as a sophomore transfer and having a big role was something that I wanted to work for and it was super fun," Odvody said. "I have to give credit to my team and coaches for working with me and making sure I was prepared."
Benning, Odvody, and Mitchell are all very young but have bright futures and will continue to grow as they mature. 
"The future is bright, not many people know we actually used to play with each other from 3rd to 5th grade. I feel that chemistry will really come in handy the next two years," Odvody said. 
Starting freshman guard, Caleb Benning, was also one of the most all-around players for the Warriors averaging 5.1 points per game with 1.6 defensive rebounds per game. Benning could do it all for the Warriors even at a young age. Benning transferred in from the Omaha Public Schools district to the Westside this last fall and says the decision was easy for him.
"My deciding factor was really the people I first met at the Westside. As soon as I was 10 feet away from the door," Benning said. "Dr. Lucas opens it with Mrs. Paul, who has a gift bag in her hand, and I was in wow. That's the type of people here at this school and throughout the district."
Benning tuned up for the basketball season by playing cornerback and helped lead the freshman football team to an undefeated 9-0 season also played on Westside's State Championship team last fall. So it is no surprise Benning has athletic talent. 
"Transfering wasn't very hard. Sports-wise, my class is pretty talented, and I was able to click right away with all the other freshmen at football summer camp and I've just built relationships from there. As far as getting the opportunity, it was all about waiting my turn," Benning said. "I had seen guys like Chandler, Reggie,and Payson play in AAU and I knew they were guys I wanted to play with. I come from a basketball team program that teaches hard work and doing the little things and I feel that I really help my team by doing the small things not everyone else does."
The culture at Westside throughout the district is tremendous, especially with DJ Rezac's mnemonic device, "E+R=O" or Event + Response = Outcome. The winning slogan shows that you can't always control the events 100% of the time but you can control your response to that event. Benning said he loves the culture at Westside.
"The culture at Westside is successful. Everyone carries themselves with pride throughout the building because they work hard. That's the major difference I've noticed coming from a different district," Benning said.
Benning played in all 24 games which built up his experience and worked for his varsity spot. It wasn't easy for him, with multiple players also vying for the same spot. Benning had to show why he should start. 
"Just because I've worked my way into a starting spot doesn't change that I'm still a freshman. They still try to punk me here and there, and I'm able to take it because I know they still have my back when I need them. It's a lot of fun on this team everywhere we go,"  Benning said.
Alongside Benning, freshman CJ Mitchell also came into the Westside district this last fall in hopes to play basketball at a high level, as well as go to a diverse school like Westside.
"The deciding factor for Westside was really that my parents thought it was a diverse school that had a great curriculum and they had a basketball program with a great coach, Jim Simons," he said. 
Mitchell would also play in all 24 games as a freshman at Westside. Another all-around athletic player averaging only 2.4 points per game, but would also average almost 2 assists per game to help the Warriors high tempo offense. 
"I've made lots of friends and met lots of new people," Mitchell said. "It has been a blessing to be able to play at the varsity level and get really good minutes in, as well as being able to contribute to the team. The culture here is amazing. It makes me feel like I'm part of a family here."
Mitchell and Benning both having three more years at the varsity level have plenty of time to improve on not only themselves but the team as a whole. Learning that confidence and trust is a huge key to success on the basketball court.
"The upperclassmen have taken me under their wing and guided me through this season, also I have learned a couple of things from them when it comes to being a point guard. They are on my team and they really encourage me to shoot more and they always have confidence in me," Mitchell said.
The three big transfers at Westside plan on playing for the rest of their high school career in hopes to play at the next level somewhere. Seeing players like Jadin Booth and Carl Brown Jr. playing at the next level and succeeding makes Westside basketball open up more to people's minds. Odvody said he wants to avenge the games he had missed out due to his foot injury he suffered in the middle of the season. Benning and Mitchell look to learn more and more about the game and get more experience this offseason to be ready for a very anticipated season next year. 
The future looks bright for the Warriors, Westside returns all five starters along with four other lettermen. The 2021-2022 season could lead to a state tournament berth and a possible state championship. The Warriors have not won a state championship since 1980, the next title could be in reach next season.
About the Contributors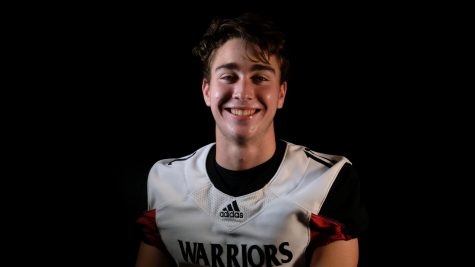 Tristan Alvano, Sports J Writer
Hi, my name is Tristan Alvano. I am a writer for Sports Journalism this year. I am a sophomore and this is my second year of Sports Journalism. If you...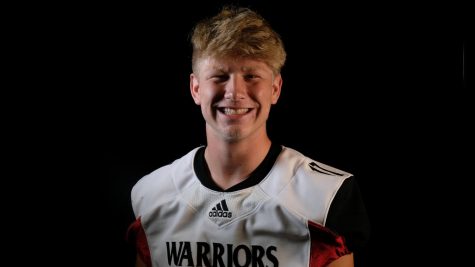 Michael Zimmerman, Sports J Writer
Hi, my name is Michael Zimmerman. I am a writer for Sports Journalism this year. I am a junior and this is my second year of Sports Journalism. If you...