Series Review (With Spoilers): WandaVision: Season 1, Episode 8
"WandaVision: Episode 8 – Previously On" was written by Laura Donney and directed by Matt Shakman. Once Agatha (Kathryn Hahn) reveals herself to Wanda (Elizabeth Olsen), she seeks answers to how Wanda inhabited powers and how the hex was created.
"What is grief, if not love persevering." With a single episode remaining, I'm beginning to question if anything will be resolved in the final episode. This week's episode gave us very few answers to questions from previous episodes. Instead, answers were given to questions that have rarely been asked over the past few months. I'm not saying that this series of flashbacks piecing together Wanda's origin wasn't necessary, but it feels more like a stall in the show. I hope that a curveball is thrown at us next week, because it's not fun when the most obvious answers have been the correct ones all along.
As I suspected, the episode opens in Salem, Massachusetts in 1693, with a group of witches preparing to banish Agatha for using her magic for dark purposes. I believe that this is the first indication that there may not be any other big bad villain after all. If Agatha were to be serving some sort of master, I feel that it would have been shown in her own origin of becoming villainous. However, we still don't know what her motives are. She wants the kids for some reason, and if that reason isn't Mephisto, then I have zero guesses. We still don't know who her husband Ralph is, and I have a feeling that Señor Scratchy is not simply a pet rabbit.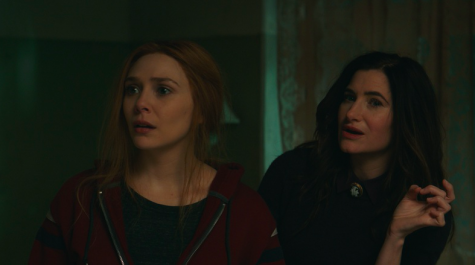 Agatha basically acted as The Ghost of Christmas Past from "A Christmas Carol" during this episode, and it was revealed that it wasn't "Agatha All Along," she can only independently move throughout the hex. I hope she isn't killed off in the finale, because there is so much potential present to make her a more interesting villain. Additionally, I hope that whoever Evan Peters ends up playing isn't in league with Agatha. That person was not the Pietro we know from the Marvel Cinematic Universe in a different body, he was only placed in the hex to confuse Wanda and act as a spy. He was under Agatha's control and everything he saw and heard, Agatha could as well. I guess there is still a possibility that this could be the Quicksilver from the X-Men universe.
From a storytelling standpoint, the writing during the flashback sequences is quite impressive. We learn that the entire purpose of the sitcom aspect is yet again the easiest answer. Wanda watched them as a kid to learn how to speak English and have a better understanding of what a "normal life" was, compared to the Sokovian war zone she had grown up in. We then entered the HYDRA Facility where Wanda was experimented on. As she touches the Mind Stone, we see a glimpse of possibly what's to come. We are shown a suit accurate to the comics for Wanda that is much more than the Halloween costume we saw two episodes ago. I'm curious to see how they handle the headpiece, because that doesn't seem like the type of suit that would translate well from page to live-action compared to other comic book characters.
We then travel to the S.W.O.R.D. facility, after the Blip, with Wanda entering to retrieve Vision's (Paul Bettany) body after it was destroyed by Thanos. Here's where the confusion during episode five is incredibly unnecessary and makes no sense. During episode five, Director Hayward (Josh Stamberg) made it seem like Wanda had succeeded in stealing Vision's corpse, when in reality, she saw how they dismantled him, and left just after that. That could've easily been a way to direct the audience's attention elsewhere, but at this point I think he's just a jerk and not an actual villain.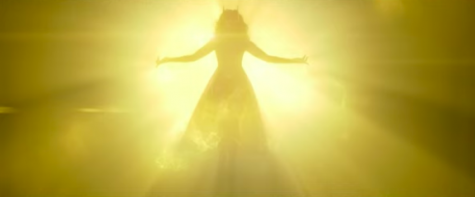 After leaving Vision's body with S.W.O.R.D., Wanda goes to Westview, New Jersey, which was meant to be the retirement site for the couple. This leads to Wanda at the site of her sitcom home, having a mental breakdown and not only building the house in seconds, but creating the hex and making everything in sight have a 1950s aesthetic. This is also where we have confirmation of two separate Visions: one whose parts are outside the hex, and one who has been created by Wanda and can only exist within the hex. I may have not enjoyed this episode as much as the previous ones, but I have to hand it to Olsen for consistently delivering the emotional beats. The episode ends with Agatha Harkness giving a name drop to Wanda, calling her "the Scarlet Witch." 
With the end credits scene, we move back to present time, setting up the finale with what has been pieced back together of the real Vision's corpse. The music seems to hint that this is an evil version of White Vision from the comics, but in the comics, White Vision is a soulless body. I think that the plan is to get the original body inside the hex so, somehow, fake Vision's consciousness can be re-inserted into the original host. Paul Bettany hyped everyone up about the reveal of a "big cameo" of an actor that he's been longing to work with, while also explicitly saying that the cameo is not Doctor Strange (Benedict Cumberbatch). However, that doesn't rule his possible appearance out of the question. Could he have been joking and referring to the actor as himself? Producer Kevin Feige is extremely smart and I still believe that he has something hidden for us next week, even if it is only one thing.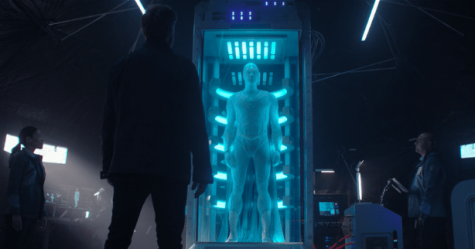 A few of my predictions have been correct this series, but I also overestimated many things. I hope that we get something else in the final episode, and it's more than a typical finale visual effects fight. There has to be some sort of connection established between "WandaVision" and "Spider-Man: No Way Home." This show is set in November of 2023, while "Spider-Man: No Way Home" can't take place until July of 2024, eight months after this show, assuming it picks up directly after "Spider-Man: Far From Home," as that's when it ends. It's crazy that we're already here, and even with a significantly longer length, will everything be answered in the final episode? Will it be wrapped up in satisfying fashion?
About the Contributor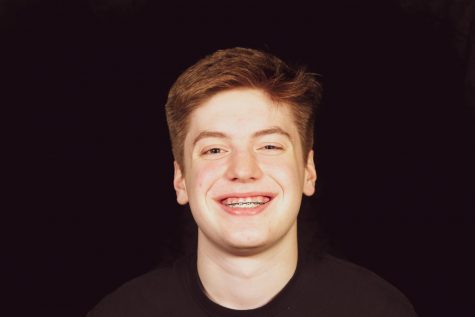 Brandon Siedlik, Wired Staff Writer
Hi, my name is Brandon Siedlik! I'm a staff writer for Westside Wired this year. I'm a junior and this is my first year on Wired. If you have any questions...