Westside Boys Basketball Splits Regular Season Series Finale
The Warriors boys basketball team moves to 16-6 now after splitting a pair of games between the Millard South Patriots and the tenth-ranked Gretna Dragons. The Warriors beat the Dragons 59-37 on Friday night to start off their weekend. Junior Reggie Thomas had a big night with 18 points and three steals. Another key performance was freshman Caleb Benning who had 11 points, two rebounds, and two steals. Head coach, Jim Simons was very pleased with the way his team played against Gretna. 
"We guarded the ball very well. Gretna is a team who rather pass than dribble, so we took passes away and sped them up and made uncomfortable," Simons said. "Credit to our guys defensively. Gretna is not going to take themselves out of their comfort zone, they are very disciplined, so you got to do it to them and I thought our guys were able to do that. "
With sophomore Tate Odvody most likely out for the season with a heel injury, the role of big man has gone to junior Logan Wilson. With 29 rebounds in his last six games and a strong defensive night up against the Dragons on Friday, Simons feels that his new role has worked well.
"Logan has done a great job," Simons said. "We are playing extremely well right now and Logan is a big part of that. He is very athletic, very long, I think he had five or six blocks tonight. He gives us some rim protection and he made a couple of threes."
The Class A rankings have seen a lot of movement within the top five the past couple weeks. The Warriors jumping in and out of the top five, and teams like Millard North jumping around the #1, #2, and #3 rank. With Gretna just spotting into the top ten at the start of the month, Westside was able to pull out it's fourth top ten win of the season. For Simons, to continue competing up against the top teams in the state, there's still more work to do. 
"We will have to keep getting better, it's a young group and they have gained experience as the year went on. They have established a defensive identity and continued to guard people in the full court. Then offensively we have to keep working to make offense as easy as we can," Simons said.  "Sometimes when we struggle offensively we make it more difficult than we want to." 
Freshman guard Caleb Benning, although not talked about as much as some other players, has gained the starting job and has found consistent points all around the floor.
"I try to do a lot of small things that nobody else does. I feel like that is what puts me into a place to succeed," Benning said. 
After the top ten win, the Warriors would go up against the 8-11 Millard South Patriots in the regular-season finale. Early foul trouble and lack of physicality all around the floor from the Warriors would end up costing them. The Patriots would work strong fourth quarter and pull off the upset 52-48. Starting junior Chandler Meeks who had 6 points and 8 rebounds against the Patriots was disappointed with how the team played. 
"We didn't show up mentally," Meeks said. "We knew how important the game was for us but we didn't show how important it was." 
After the loss, Westside plans to go up against Omaha Benson in the first round of the district tournament on Saturday. For Meeks, the team just needs to find its rhythm.
"We just need to work harder and understand that every game is really win or go home."
About the Contributors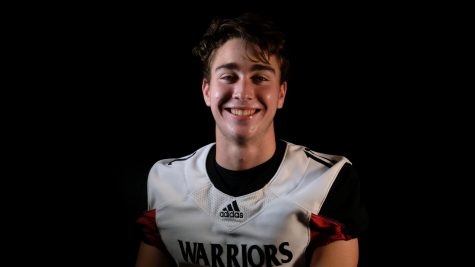 Tristan Alvano, Sports J Writer
Hi, my name is Tristan Alvano. I am a writer for Sports Journalism this year. I am a sophomore and this is my second year of Sports Journalism. If you...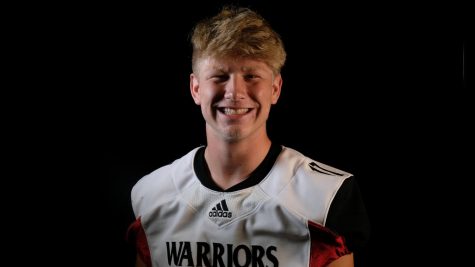 Michael Zimmerman, Sports J Writer
Hi, my name is Michael Zimmerman. I am a writer for Sports Journalism this year. I am a junior and this is my second year of Sports Journalism. If you...