WeSide Poster Contest
Westside Community Schools prides itself on its acceptance of all individuals regardless of race, gender or sexual orientation. The district created the WeSide initiative in 2019 with these ideals in mind. Westside has recently put this idea to the test by hosting an art competition where participants have made a poster for the campaign based on a simple question; what does WeSide mean to students and staff?
Brandi Paul, the director of Communications and Engagement at Westside, was part of the team behind the WeSide poster contest.
"[WeSide] is really [about] promoting diversity and inclusion and equality," Paul said. "It's not something that just came up this summer. This was the key point of our back-to-school speech for our staff members. We formed the WeSide Community Council."
Despite WeSide being represented by all adults, Paul said that the students are important to the group.
"A lot of these things are focused on adults, which is great, we need those voices at the table," Paul said. "[But] we also know that our students are key in this effort and it's going to truly take all of us together to really improve all of these goals that we have; to make sure that every single person who comes to our schools feels welcomed, and included and respected."
Paul and her team decided that one way to represent WeSide would be through creativity in art.
"What better way to express [WeSide] for many of our learners than with art?" Paul said. "Whether you are a five-year-old who may not know how to write all your letters yet, but you can draw a picture, to one of our senior [Scholastic] Gold Key winners who is nationally respected in art. We can kind of see that expression [of] 'what does WeSide mean to you?' Does it mean reaching out to someone who may look different or believe different or just that you've never talked to? Whatever it may mean to any of our students, we really just wanted to provide that opportunity for their expression."
Paul says that people from all around the district have entered the poster contest.
"We're looking at all [of the] voices at the table so we can improve, we can unify, we can accomplish people together," Paul said. "And so far it's been great. I know we've had entries from staff, we've had [entries] from younger students [and] from older students. It's just awesome to see people engage and wanting to be part of it ,and I think that was exactly [what our goals were] from the very beginning. To just have a different way to express what this effort means to everyone in our schools."
Superintendent of Westside Community Schools, Mike Lucas, is also working on the WeSide project.
"The art contest, the poster contest for WeSide is really just trying to help us establish the importance and the burden of our WeSide initiative," Lucas said. "WeSide stands for Welcoming, Equity, Support, Inclusion, Dignity, Everyone."
Despite WeSide's popularity this school year, Lucas said the program's history began in 2019. 
"[WeSide] is something that we started actually working on in the summer of 2019, but we weren't able to get as far as we wanted last school year due to [COVID-19] and what-not," Lucas said. "So, we have a group, a staff group, that has formed, and we talk about inclusive activities and things that we can do to make our school district better from the standpoint that everybody, whether it's students, staff, visitors, regardless of religion, skin tone, skin color or anything else, feels like Westside is a great place for them."
To get WeSide back on track, Lucas said that the team is using this poster contest as a way to advertise and spread the name of WeSide. Due to limitations involved with COVID-19, Lucas said that the poster contest is also a way to get the community together in a safe way.
"Because of [COVID-19], we're not able to get our students and the rest of our staff as involved as we would like to be right now, and so the poster contest is just a way to involve people in a safe manner," Lucas said. "We've had over 100 submissions and we're very excited about that, and we're looking forward to announcing winners in all of the categories here [this week]."
About the Writer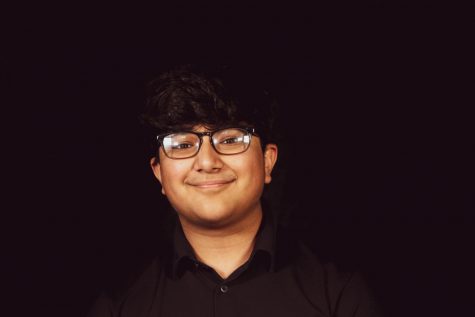 Areeb Siddiqui, Wired Staff Writer
Hi, my name is Areeb Siddiqui! I'm a staff writer for Westside Wired this year. I'm a sophomore and a fun fact about me is that I'm a dual citizen. If...