Westside Senior Reflects on Successful Climate Strike
Westside senior Camille Beaulieu organized a climate strike on Friday, Sept. 25. Beaulieu is the president of Students for Sustainability, a group of environmentally-conscious students from all around Omaha. The strike took place in the morning in front of Douglas County Courthouse, located on Farnam Street. Beaulieu said about 45 students are a part of the group and they had a successful turnout. 
"We had speakers come from Rabble Media, Creighton Sustainability, Hillside Solutions, Green Jays, [and a couple of other organizations]," Beaulieu said. "We [also] had an open mic where anyone else who wanted to speak could share [why they felt] the issue of climate change is important to them."
Beaulieu said that refusing plastic and composting food waste are two of the easiest things to implement into one's life in order to help reduce their carbon footprint. Students for Sustainability is currently trying to get Omaha schools to start composting programs within their cafeterias. Senior Ian Andress is a member of Students for Sustainability and he attended the climate strike.
"I was among the first people [at the climate strike] and helped set up," Andress said. "It was amazing to see people from so many different schools attend."
Andress has been a member of the student-led organization for about a month and a half, and he said he loves how organized it is and it's a good group to be a part of.
About the Writer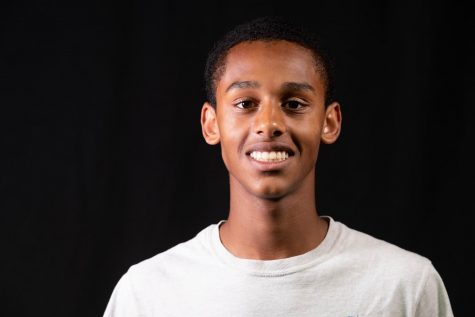 Kidus Tewodros, Wired Staff Writer
Hi, my name is Kidus Tewodros! I'm a staff writer for Westside Wired this year. I am currently a junior and this is my third year on Wired. If you have...