Westside Student Creates Buttons to Promote Social Distancing
Social distancing due to COVID-19 has caused an immense amount of boredom for many students within Westside Community Schools, but Westside High School sophomore Luke Steiner has taken the initiative to combat his boredom while spreading awareness on social distancing.
"I created buttons to promote social distancing and unity," Steiner said. "All of the profit will be donated to the First Responders Foundation as well, but the goal is not to raise money as much as it is to promote social distancing."
The buttons sell for two dollars each and include American flag designs with the phrase 'Stand Apart to Stand Together'.
Steiner said that he wanted to take action and knew he had the free time created by social distancing to do so.
"I wanted to do something [to spread awareness] because there was not a lot to do and I thought since I had the time I might as well do something," Steiner said.
Steiner said he has created a website along with social media platforms in order to gain publicity for his project. Steiner said he also delivered letters to government officials.
"I delivered letters along with buttons to Pete Ricketts along with Mayor Stothert, the senators and the congressman," Steiner said.
Nebraska Governor Pete Ricketts acknowledged Steiner's project in his speech given on Tuesday, April 14.
"Today I want to highlight Luke Steiner," Ricketts said. "He sent me a letter showing the pins that he has created to be able to help remind people to stay six feet apart."
Ricketts went on to commend Steiner for his actions. 
"This is a great example of a Nebraskan who is taking the initiative to help fight the coronavirus here in our state," Ricketts said. "It shows it doesn't matter how old you are, everybody can be a part of fighting the virus here in Nebraska."
Along with the shoutout from Ricketts, Steiner has been featured on KETV, KMTV and WOWT new channels, all showcasing his project.
Steiner said his father, Gary Steiner, has been his biggest supporter throughout his social distancing project. Gary Steiner said he is definitely proud of his son, and he knows his son's project will have a great impact on the community.
"I'm most proud of the fact that he stuck with the idea," Gary Steiner said. "Because it didn't take off at first and he kept pursuing different kinds of ways to promote it."
Luke Steiner said that he has made upwards of $900 through his social distancing project and has also sold across the country.
If you are interested in purchasing buttons, you can head here to purchase your own.
About the Contributors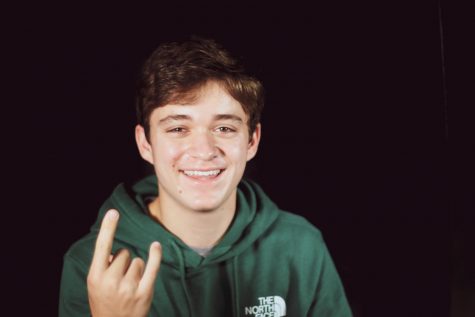 Benjamin Kutler, Wired Managing Editor
Hi, my name is Benjamin Kutler! I am a Managing Editor for Westside Wired this year. I am currently a junior and this is my third year on Wired. If you...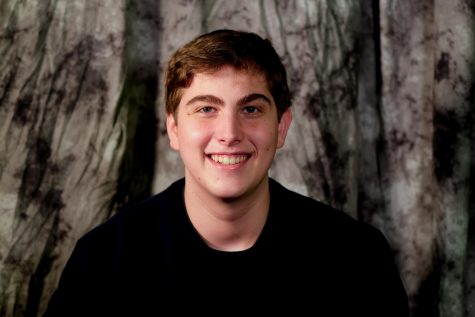 Luke Steiner, Lance co-Editor-in-Chief
Hi, my name is Luke Steiner! I am the co-Editor-in-Chief for Lance this year. I am currently a junior and this is my third year on Lance. If you have any...