Students Reflect On Celebrating Birthdays While Self-Isolating Due To COVID-19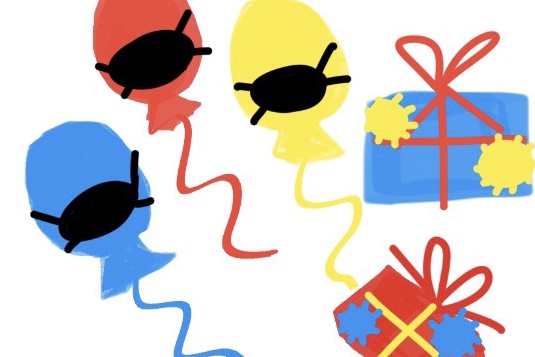 Self-isolating at home during the COVID-19 pandemic has been a difficult situation for many, especially those celebrating birthdays without friends or extended families during this time. Some students have had significant birthdays such as their "sweet sixteen", including  sophomores Tyler Godinez and Ava Fehr. 
"I pretty much just had a close family dinner and lunch [to celebrate my birthday], otherwise it felt like a normal day," Godinez said. 
Similar to Godinez, Fehr also said she felt as though it was a normal day but wished her 16th birthday could have been celebrated more. 
"I wish I could have been able to celebrate [more] because it was my 16th which is a bigger birthday but it just felt like a normal day," Fehr said. "Even though everyone tried to make it a good day I just was limited on what I could do." 
Godinez said that he was unable to celebrate with close friends and family that he usually sees on his birthday.
"I missed out on hanging with my friends and the rest of my family that I normally see during my birthday," Godinez said. 
Fehr said that she missed seeing her classmates on her birthday as well as going out to eat for a celebratory dinner.
"I missed out on being able to see everyone at school because I love having school on my birthday to see everyone," Fehr said. "I also couldn't go out to eat anywhere." 
Godinez said that self-isolating at home gave him more time to thoroughly choose a car for his 16th birthday. 
"The one good thing I guess was that I had time to pick out a good car and not have to rush that with all of my free time," Godinez said. 
Fehr said that the biggest positive of her birthday was being able to drive with her new license and visit a few of her friends. 
"The only good thing was probably I could drive and I ended up picking up some of my friends,"  Fehr said. 
Godinez said that although he wishes the circumstances were different, having a birthday while self-isolating due to COVID-19 wasn't too bad. 
"I wish that my birthday could have been different by having friends over and having a little bit more fun than I did but otherwise it wasn't terrible," Godinez said.
Your donation will support the student journalists of Omaha Westside High School. Your contribution will allow us to purchase equipment and cover our annual website hosting costs.
About the Contributor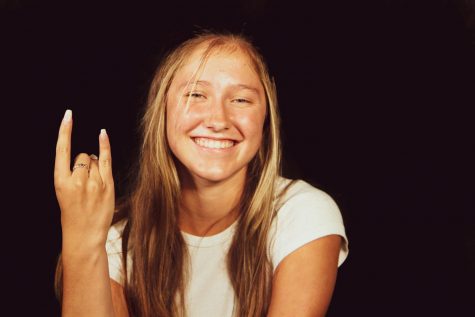 Ellie Anglim, Wired Staff Writer
Hi, my name is Ellie Anglim! I am a staff writer for Westside Wired this year. I am currently a junior and this is my second year on Wired. If you have...