PREVIEW: Westside to Open State Tournament with Rivalry
The Westside boys' varsity basketball team will take on Creighton Prep on Thursday in the first round of the NSAA state basketball tournament. In a win or go home scenario, these two teams are very familiar with one another. Earlier this season, on January 10th, the Warriors went up against the Jr. Jays at home. On a night where the Warriors drained 16 three pointers, the team cruised to the victory, 88-61. Half of those threes came between two seniors in Jadin Booth and PJ Ngambi, who also combined for 54 points on the night.
In that early January win, the Warriors put together 33 points in the third quarter alone, which ended up propelling them into keeping such a large lead. Assistant coach Derek Porter said he feels that if the Warriors can feed off of the success they had in that quarter, there aren't many teams that can stop them.
"That was one of the best quarters of basketball we have played since I've been here. On the big stage, I don't know if we will be able to do that again, but if we can be consistent all four quarters and do what we do on offense, and dictate the pace I think we have a good chance of success," Porter said. 
Teams can change a lot from when they play each other in January compared to the state tournament in March, especially in high school basketball. With a high octane offense, Porter feels that if the team continues to play to their strengths, they can see much of the same from previous games.
"There are always going to be new wrinkles from both groups, but I imagine that both teams will come out with a pretty clear gameplan knowing that certain teams have certain advantages over each other. We will just be looking to use our advantages to our advantage," Porter said.  
To many high school sports fans across the state, many feel that the Westside versus Prep rivalry is one of, if not the biggest, rivalry in all of Nebraska's high school sports. However, for senior Carl Brown, the focus is just to win another game and keep moving on.
"It's a great opportunity because it will be a great matchup for us but at the same time, it's another game for us. We can't make it bigger than what it is," Brown said. "We want to win this game and get two more [after that]."
Many any of the players said they felt that the most prevalent part of that win was actually on the other side of the ball.
"That night everybody remembers how well we shot the ball but I think we won that game defensively. Our defense was almost perfect. We didn't have any defensive lapses, we were very well prepared and our defense won that game. As much as everybody thinks our shooting was good, our defense was even better," Brown said .
With a lot of seeming parody in Class A this season, the state title is still very much so up for grabs between the eight teams still in contention. With a high powered offense, experience against tough opponents in big games and a strong defense at the perimeter there are many options to why the Warriors can be seen as a contender. However, for Chandler Meeks, there's one reason why he believes they have the best shot.
"We've put the work in," Meeks said. "Everybody on the team, everybody on the scout team knows that we've put the work in to be here and we're just going to have to play our game and see where that leads us."
The Warriors will head down to Pinnacle Bank Arena on Thursday and tip off their state tournament campaign at 3:45 PM against the Creighton Prep Jr. Jays. The game can also be viewed live on the NFHS Network.
About the Contributors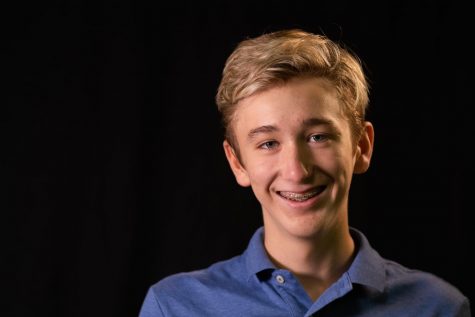 Jaden Taylor, Sports Journalism Staff Writer
Hi, my name is Jaden Taylor! I am a staff writer for Sports Journalism this year. I am currently a sophomore and this is my second year on Sports Journalism....