Westside Girls Hand Thunderbolts First Loss of the Season
The Westside girls Basketball team competed against previously undefeated Lincoln Pius X on Tuesday, February 18th. The Warriors came into this game having played the top-ranked team in state just 5 days earlier, and then they took on the second-ranked Thunderbolts. Head Coach Steve Clark said it was tough to prepare for Pius X due to their full schedule.
"Pius was tough for us since we only had one day to prepare. We played Millard South in a tough overtime senior night game on Friday, Kearney on Saturday, practiced Monday and played Pius on Tuesday. We had seen enough film that we knew what the plan was going to be, but didn't have much chance to practice it. We worked really hard on Monday knowing what our help responsibilities were going to be against their really good 6'3 and 6'2 girls," Clark said.
At the end of the first quarter, the Warriors held a six point lead by a score of 13-7. After a low scoring second quarter by both teams, Westside maintained the lead with a halftime score of 19-13. Pius X saw a resurgence in the third quarter and tied it up heading into the 4th quarter. With just 3:55 to go, Pius X held a one point lead over Westside, but the Warriors outscored the Thunderbolts and won by a final score of 37-33.
"The girls really fought and executed our help defense. Jasmine was excellent against their post and made it tough for their guards to throw it into her. Brooklyn and the other guards really worked hard at being in the lane and making it difficult for them to score inside," Clark said. "I think the stat that stood out the most is that we only allowed them six offensive rebounds the whole game. They have been out rebounding every team and by not allowing them second chance points we were able to limit their scoring."
Westside was led by senior Ella Wedergren with 12 points and senior Jasmine McGinnis-Taylor, who had a put up a double-double with 11 points and 10 rebounds. Clark said this win means a lot for the Warriors confidence. 
"This was a huge win for our confidence.  We had been close and felt like we could've won a couple games against the top 3 teams and let them slip away. We held our composure, showed some toughness and believed that we could finish one of these types of games off," Clark said.
Westside will play their final regular season game at Lincoln Southeast on Friday, February 21st.
About the Contributors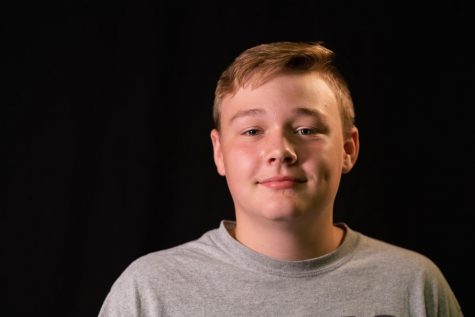 Connor Stephens, Sports Journalism Staff Writer
Hi, my name is Connor Stephens. I am a staff writer for Sports Journalism this year. I am a sophomore and this is my second year of Sports Journalism....