PREVIEW: Westside Girls Prepare for Undefeated Patriots
The Westside girls basketball team will take on the top-ranked Millard South Patriots on senior night on Friday, February 14th. Head coach Steve Clark said that not much changes in terms of preparation when playing the number one team.
"I think we're a little more focused. What we put in and how we go about practice doesn't change, but there are some specific things we'll do this week to get ready for Millard South," Clark said.
These two teams played each other previously in the Metro Holiday Tournament championship when the Patriots got the better of the Warriors by a score of 54-40.
"That's the game plan this week is trying to fix what we did last time," Clark said. "Since we were in the holiday tournament we didn't have all week to practice. We had three games in a row and didn't get to fit anything new in."
Where Westside got beat last time against Millard South was in the second quarter, when they were outscored 23-6. Sophomore Adriana DiPrima said the Warriors know what they need to do to get the better of Millard South this time.
"We're going to need to play collected, together and just focus on what we need to do to beat them 'cause they are a beatable team. We just need to come together and play smart," DiPrima said.
Westside is coming into this game on a six game winning streak and having won nine of their last ten. On the other side, the Patriots are riding an undefeated season with a record of 21-0. 
"We'll have to play really well. We'll have to take care of the ball. their pressure is pretty good– the best we'll see all year–and we'll have to guard their shooters. They've got some good shooters," Clark said.
The game will take place in the main gym on Friday at 5:30. If you can't make it out to the game, it will be broadcasted on the Warrior Television youtube channel.
About the Contributors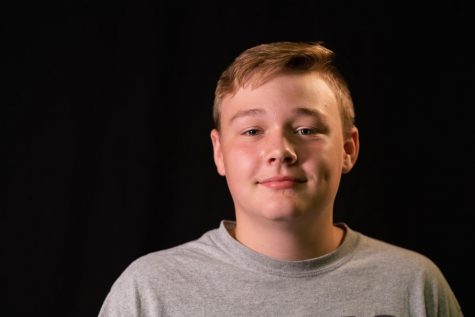 Connor Stephens, Sports Journalism Staff Writer
Hi, my name is Connor Stephens. I am a staff writer for Sports Journalism this year. I am a sophomore and this is my second year of Sports Journalism....