RECAP/GAME REPLAY: Westside Fights Past Bearcats in Tuesday Night Matchup
When the Westside boys basketball team trailed Kearney by 13 in the second quarter of Tuesday's 81-69 win, head coach Jim Simons knew they weren't out of the game yet, and he went back to the drawing board.
"To start the game, we weren't locked in to a whole lot of what we talked about scouting report wise," Simons said. "We had a real hard time stopping them. They had 25 points after the first quarter."
But the Warriors quickly changed the pace of the game to match the way that they like to play, and the lead was cut to four by the halftime interval. Senior guard PJ Ngambi attributed the late second quarter success to defense.
"They were just not missing, so we knew we had to get stops," Ngambi said. "We just strung it together and got stops in a row."
Westside still trailed until late in the third quarter, when Payson Gillespie hit a three pointer to give them the lead. With senior forward Carl Brown out, Simons said Gillespie stepped into a big role all night.
"You know, Payson Gillespie hit a couple big shots for us," Simons said. "Especially when we were down 13, 14. I think he came in and knocked down some shots, he got some defensive rebounds. He took a charge."
After Gillespie sank that three point shot, Westside gave up the lead one more time. They then took it back, and they never trailed again on their way to their 14th win of the season. Westside will return at home on Friday, February 14, 2020, at 7:15 p.m. when they take on Millard South.
About the Contributors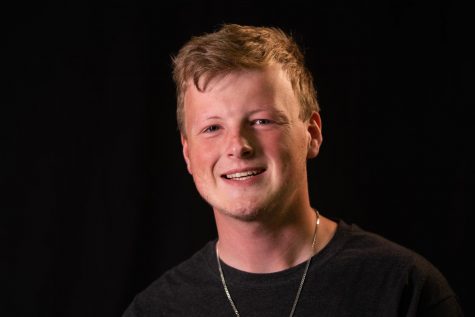 Jonathan Snover, Sports Journalism Co-Editor-In-Chief
Hi my name is Jonathan Snover! I am the Co-Editor-In-Chief for Sports Journalism this year. I am currently a senior and this is my fourth year in journalism....