Preview: Westside Set for Big Matchup with Jr. Jays
On Friday night, the Westside varsity boys basketball team will tip-off against the Creighton Prep Junior Jays in the main gym at Westside High School. The Warriors are coming off a shortened stint in the Metro Holiday Tournament after losing in the opening round to Papillion-La Vista South. After dropping from seventh to tenth in Class A, the Warriors are looking to bounce back with a top-three win. The Jr. Jays, however, who are third-ranked in all classes, are coming off a run in the Metro Holiday Tournament over winter break. The team won through the first two rounds before falling to the top-ranked Millard North Mustangs in the championship.
In the Warriors' three losses this season, they have been outrebounded by an average of just under 12 rebounds a game. Although the team has had early-season struggles, senior Carl Brown feels the work that the team has put in will show off in upcoming games.
"This week in practice all we have been focusing on is paying attention to details and those things matter. It's not that we're not playing hard. It's just we don't pay as much attention to detail as much as we should," Brown said. "[Paying attention to detail] was a big reason why we won the Prep game last year. We played a lot of attention to detail last year and it paid off."
The rivalry between Prep and Westside is thought to be one of the biggest rivalries in all of Omaha high school sports. With only three miles separating Prep and Westside, students generally come from the same area, many times knowing each other well. Although the rivalry between these two teams is a big part of this game, head coach Jim Simons treats it just like any other opponent. 
"Prep is a very good team, but we look at it like all games count the same. We don't get extra credit for beating them or a double loss for not beating them," Simons said. "It is going to take a significant amount of preparation because they are very talented and well-disciplined, but we try to prepare for Prep like any other team."
For the Warriors, playing at home can be a real advantage come game-time. The Warriors this season, in limited time, are 2-0 at home, averaging just over 76 points per game. For Simons, playing at home can really help the team get into the right mindset. 
"We like playing at home no matter who we are playing. We have had good luck this past year and a half playing at home," Simons said. "The Red Shield and turnout of students is incredible and playing at home can give us some energy and give us a boost."
The game will tip-off at 7 p.m. in the main gym as the Warriors look to take down the Jr. Jays. The game can also be viewed live on the Warrior Television Youtube Channel.
About the Contributors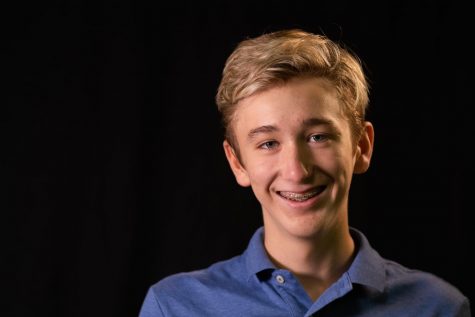 Jaden Taylor, Sports Journalism Staff Writer
Hi, my name is Jaden Taylor! I am a staff writer for Sports Journalism this year. I am currently a sophomore and this is my second year on Sports Journalism....