RECAP: Girls Basketball Metros
Last week, the girls basketball team competed in the Metro Holiday Tournament from December 30th to January 3rd at Ralston Arena. Coming into metros, the Warriors were looking to build off a strong 6-2 start to the season and establish themselves as a top contender in Class A. The Warriors didn't have a lot of time to implement anything new but they went in trusting what they already had.
"It's hard to prepare when you play every day, so it's kind of nice when you just trust what you have going in and go play," head coach Steve Clark said. "In the morning we might go over a little bit and scout what the other team does, but we don't have a lot of time to put in anything new so we just kind of get ready and go play."
The Warriors' first game was played against the Gretna Dragons who were 1-5 heading into the matchup. Although Westside held just a 3 point lead heading into the 4th quarter they pulled away with a strong 4th and capped off the win 52-40 with strong performances from Senior Ella Wedergren who had 12 points and Senior Jasmine McGinnis-Taylor who finished with 10.
After beating Gretna, the Warriors looked forward to playing the Millard West Wildcats who at the time were riding a 4 game win streak. Westside would go on to beat the Wildcats 50-44 and was lead by McGinnis-Taylor who had a monster performance putting up a double-double that included 24 points and 16 rebounds.
The Warriors were headed to the semis to faceoff against the 6th ranked Papillion-LaVista Monarchs who were red hot after an 8-0 start to the season. Westside led 49-45 heading into the 4th and after a 7-0 run the Warriors had a little bit of a cushion over the Monarchs with just about 4 minutes to go. Westside would add to their lead and end the Monarchs 8 game winning streak by a score of 66-56. Wedergren ended the night with 17 and Sophomore Adriana DiPrima finished with 14.
The Warriors were headed to the finals and ready for the top-ranked Millard South Patriots who were 10-0. After a strong first quarter by both teams, the game remained tied but the Patriots proved to be too much, after a strong 2nd quarter and 2nd half the Patriots pulled away and when it was all said and done the Patriots defeated Westside 54-40.  McGinnis-Taylor led the way with a double-double putting up 13 points and 10 boards.
"I thought we did well, we faced 3 well-coached, organized and talented teams, and then we got to play against the best team there is right now and see how we stack up, so I think it's great learning for us moving forward that we got to play those types of teams," Clark said.
The girls are looking to improve on many things throughout the rest of the season but the main thing they are looking to improve at are themselves.
"We saw the things we need to get better at, you know with handling pressure, creating new ways to score when the other team knows what we're doing, via film or having already played them and then just starting to get the matchups with the best teams and how we stack up," Clark said.
Westside still has one big goal in mind but Clark said that it's fun to tick off the small goals throughout the season leading up to the ultimate prize they set for themselves each year which is to win State.
The girls basketball team will continue their campaign at Elkhorn South on Sunday, January 11.
About the Contributors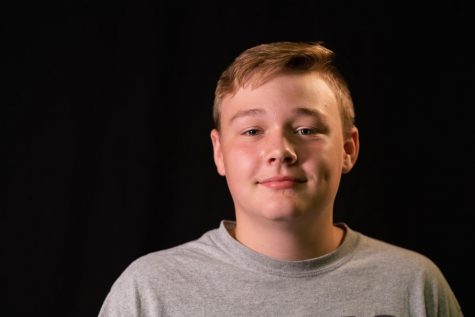 Connor Stephens, Sports Journalism Staff Writer
Hi, my name is Connor Stephens. I am a staff writer for Sports Journalism this year. I am a sophomore and this is my second year of Sports Journalism....