Westside Student One Of Ten Selected As YoungArts National Finalist
Junior Ramya Iyer was recently selected as a national finalist for YoungArts Foundation in the design arts category. Iyer was one of only ten finalists selected for this award. Iyer said she has greatly improved since she last applied for the award during her sophomore year. 
"Last year, I applied to this competition and didn't get an award or recognition," Iyer said. "So, this year, I redid over half of my portfolio and submitted over ten pages of art and the process behind that art." 
Iyer's Art instructor, Elizabeth Hough, said that she also feels Iyer has made progress. 
"I definitely have seen progress but she was originally really strong to begin with," Hough said. "But where I've seen progress [is] her trying new things, experimenting and being more adventurous in the risks that she takes with her designs."
Iyer said she previously applied for this award and did not receive it, however, the organization provided her with feedback on how to improve.
"Last year, I applied to this competition and didn't get an award or recognition, but a few months later after I applied I did get an email from YoungArts," Iyer said. "It said that I made it to the final round of the competition, but since I didn't win they gave me a bunch of feedback."
Iyer said she is proud of the progress she has made since her sophomore year. 
"The biggest feedback I got from YoungArts the year I didn't win, was that they really liked the rendering techniques I used but they thought that the art could be pushed 'conceptually and formally,' so I am really happy that I've begun to figure out ways to do that," Iyer said.
Hough said that she is very impressed with Iyer's designs and the new techniques she uses with them. 
"I think they are excellent," Hough said. "I think she is able to achieve designs that are functional as well as beautiful. They are realistic, so the way that she creates her renders could be actually created and made but they are new and creative designs that I haven't seen before."
In January, Iyer will go to Miami for Young Arts as well as Los Angeles in March, both for a week of workshops.
About the Writer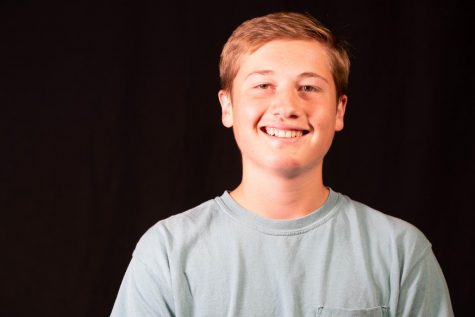 Peter Collins, Wired A&E Editor
Hi my name is Peter Collins! I am the Arts and Entertainment Editor for Westside Wired this year. I am currently a sophomore and this is my second year...