Seven Athletes Sign National Letters of Intent Wednesday
Senior student athletes and their families, teachers and coaches gathered on Wednesday morning in the Guidance IMC to celebrate each respective athlete signing their National Letter of Intent. Here is what each athlete had to say about their commitment.
Trevor Barajas: Baseball at Iowa Western Community College.
"Baseball has always been my first love. It feels good to have the decision over with and know what I'm going to do so this year I can just get to work."
Jadin Booth: Basketball at the University of Nebraska-Omaha.
"I honestly just feel really blessed. All the sacrifices my parents made, and the rest of my family has made, it just feels great."
Michael Finan: Baseball at Iowa Western Community College.
"It takes a lot of pressure off. Going into last season, I wanted to continue playing in college. Obviously, that couldn't be my main focus. I wanted to win a state championship with my team. I can just focus on making it to state and winning a state championship.
Mia Lund: Softball at Willamette University.
"Junior year, I didn't even play because of complications with the team. Softball's just been a huge part of my life for a very long time. I seriously would not be here without it."
Jasmine McGinnis-Taylor: Basketball at Illinois State.
"It's impacted me a lot. I've met a lot of new people and just created life lasting bonds with them.
Haley Snawerdt: Swimming at Iowa Central Community College.
"It's kind of made me who I am. I love the sport and everybody that does it. It's fun. It's something I never thought I'd do."
Ella Wedergren: Basketball at Rockhurst University.
"It's exhilarating to know that I have my future planned out and I don't have to stress out about it anymore. It's probably been the best part of high school. You've got a whole new friend group, support system. The coaches are great. We have a ton of fun."
About the Contributor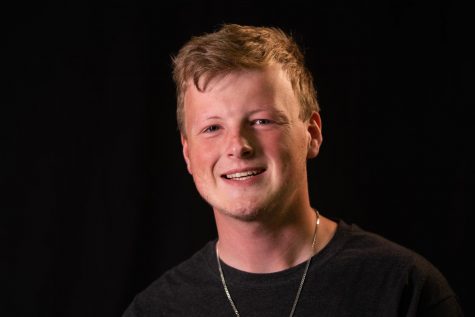 Jonathan Snover, Sports Journalism Co-Editor-In-Chief
Hi my name is Jonathan Snover! I am the Co-Editor-In-Chief for Sports Journalism this year. I am currently a senior and this is my fourth year in journalism....