Garst on Tour
Since the formation of the band in November of 2018, Garst has become a staple in Omaha's underground punk rock scene. The four person band consists of  Casey Plucinski, lead guitarist and vocalist; Roman Constantino, rhythm guitarist and vocalist; Cannon Dunwoody, drummer and Joe Murphy, bassist and vocalist. Plucinski and Constantino are both sophomores at UNO, Dunwoody is a senior at Benson High School and Murphy is a senior at Westside.  
"We started practicing in November, and our first ever show was was on Dec. 15 at this coffee shop in Benson called Hardy Coffee," said senior Joe Murphy. "It was a free show and we packed the place The owners had to lock the doors because they were at capacity. That [was] the start of Garst, and since then, we just kept playing for like a long time, a little under a year. We were like, 'Let's just book a tour because why not? We can!' So, we booked the tour by ourselves. It went from July 26 to Aug. 3. Unfortunately, our drummer couldn't go, so we had a fill in drummer, Westside alumnus Nathan Wolf from Pagan Athletes."
Despite minimal planning, Garst pulled off a six-date tour of the Midwest. 
"We took our friend Sarah's Ford Econoline," Murphy said. "It was like a 1989 and the AC didn't work. It was really hot. We were just kind of  crammed in a van for a week and a half. Chicago was my favorite place to visit, because a lot of our heros are from there, like Twin Peaks and Post Animal."
Though the band didn't get very far from home, Murphy said he is happy with the experience. 
"For it being our first tour ever, and virtually nobody knowing us, I would say it went pretty well," Murphy said. "We had people at our shows every night, especially up in Sioux Falls. I was happy with all the turnouts."
On tour, Garst used this opportunity to showcase their music.
"We played all original material on tour because we want people to hear our music," Murphy said. "We're actually recording an EP right now. That should be out by December."
Aside from the tour, Murphy noted the tremendous growth that he and his band have had over the past year. 
"[We've grown] immensely," Murphy said. "We write better songs, we're better musicians, and we're just tighter from playing together for so long. The people I've met because of this band have shaped me. It gave me so much to look forward to and work for."
As far as future plans go, Garst has some big plans to fulfill.
"We want to keep touring and playing shows to hopefully get signed," Murphy said. "Check out Garst. Come to a show. We're playing a huge show on Halloween night at this place called Outer Spaces. It's  a costume party and there will be four bands playing. We're the band putting it on. There's going to  be food and costume prizes and karaoke. It'll be a big Halloween bash. So, if you have no plans on Halloween, come to that!"
About the Contributor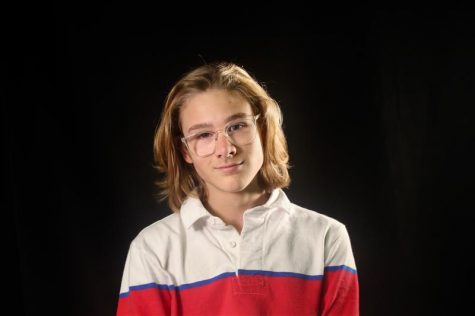 Vinny Nelson, Apollo Co-Editor-In-Chief
Hi my name is Vinny Nelson! I am a Co-Editor-In-Chief of Apollo this year. I am currently a senior and this is my fourth year in journalism and my second...