Musical Review: Broadway Musical 'Hamilton' Comes To Omaha
When it was announced that Hamilton would be coming to Omaha's Orpheum Theater, I was surprised but excited to say the least. Hamilton performed in Omaha from Sept.10 to Sept. 29. The Broadway musical dives deep into founding father Alexander Hamilton's life, as well as the history of the Revolutionary War, and takes an interesting approach to storytelling. The script involves words that are either expressed through singing or rapping and the music is written by Lin Manuel Miranda.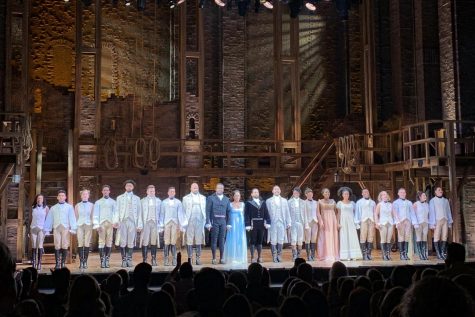 The first act of the musical goes over Hamilton's early life and shows him meeting the other main characters: Aaron Burr, John Laurens, Marquis de Lafayette and Hercules Mulligan.  The group relates to each other over their revolutionary goals. George Washington selects Hamilton to be his right-hand man, and Hamilton works hard as he is incredibly passionate about the country. Throughout the second act, it is more on the dark side. Nobody knows what the next step is to build a stable country. Hamilton is being blackmailed with an affair, and conflict between Hamilton and Burr ends in a brutal fight. 
The most incredible part of the musical, in my opinion, is how much history fits into two and a half hours. I went into the musical knowing very little about the revolutionary war and came out feeling like an expert. Not only is the musical mostly factual, but personal events in people's lives make the music much more in-depth and interesting. You feel completely immersed in Hamilton's life, and you feel his successes, as well as his failures as if they were your own. 
A common misconception about Hamilton is that it is hard to understand due to the fact that the dialogue goes by fast, and although there is a lot of rapping throughout the show, I still thought it was easy to follow along. 
In my opinion, not much could have been done better with Hamilton. The characters are portrayed perfectly, and it is a great show for all ages. There is some slight violence, but nothing serious. Overall, I really enjoyed the show and would recommend it to anyone for a fun Broadway experience in their own town.
About the Contributor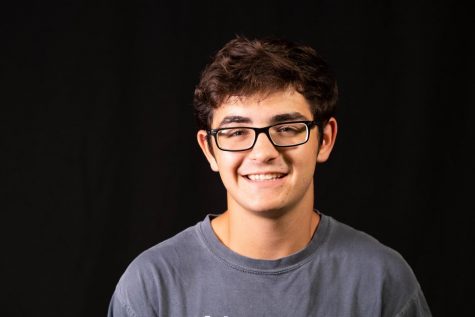 Zev Gordman, Wired Sports Coordinator
Hi, my name is Zev Gordman! I am the Sports Coordinator for Westside Wired this year. I am currently a junior and this is my third year on Wired. If you...