Westside Mock Trial Team Finishes a Successful Season
This year, Westside Mock Trial is the first Westside team in five years to finish in the top eight of the state. They were able to rise above Elkhorn three and Duchesne three, as well as nearly beating last year's state champions, Prep Blue. Their season ended with a loss against Duchesne one, putting them in the top 10% in the region.
Mock Trial is a club that focuses on the judicial system and helps students understand what it means to participate as members of our society. Sponsor and social studies teacher David Bywater said his job is to guide the team and provide feedback. Bywater said that making it as far as they did wasn't easy.
"I'm very proud of them; it takes quite a lot of preparation and concentration. When you are up there and competing in front of everybody the pressure is going to be pretty high," Bywater said. "And to make the top eight when you look at all of the competition that was out there, that was astounding."
Co-captain of Westside's Mock Trial team Tristan Newman said that they are very heavy on team-bonding.
"Something that we really try to emphasize is how often we go to each other's houses and work on stuff," Newman said. "We can oftentimes grow closer to each other by asking questions and understanding what goes into Mock Trial for each person."
Newman said in order to succeed, the team has had to diverge into separate teams while still remaining as a whole.
"While we are one team we have a couple different teams that break off when we go into competitive season," Newman said. "That just means that we divide and conquer when we face other schools in the Omaha area."
Bywater said he loves watching the students compete and is excited to see what the future has in store for them.
"I'm looking forward to watching them become adults and make those dreams come true when it is no longer a mock trial," says Bywater. "It will definitely make them more effective students and more effective contributors to our society. If they don't go on to become a lawyer someday, they will certainly have the ability to speak out and advocate for themselves."
Zamzam Farah, a timekeeper for Mock Trial, said her experience on the team has already affected her, and will no doubt do the same for her future.
"I'm interested in law so I think this really helped me get a perspective on [law cases] through just seeing everything," Farah said.
Newman said he is fond of mock trial and the advantages it will have if he decides to go to law school.
"The best thing that I've gotten from this experience is definitely [learning] what the Bar Association offers in the case," Newman said. "I've gotten a lot of real-world applications, and it gets me excited to [try cases] in the future."
About the Contributor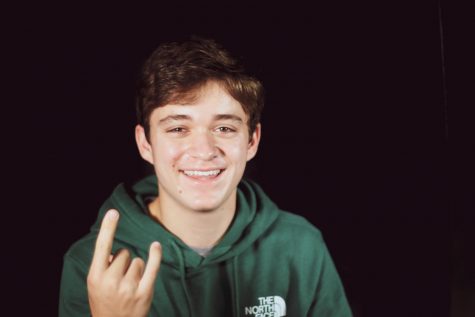 Benjamin Kutler, Wired Managing Editor
Hi, my name is Benjamin Kutler! I am a Managing Editor for Westside Wired this year. I am currently a junior and this is my third year on Wired. If you...