Preview: The Vocal Music Department Prepares for Cabaret
The annual Westside Vocal Music Cabaret performance is this Sunday, Nov. 4.
Warrior Choir, Freshman Choir, Concert Choir, ATSC, SI and Warrior Express are all performing, as well as selected soloists. There will be two shows, the first at 3 p.m. and the second at 7 p.m.
"Cabaret is really a fundraising event for the Vocal Music Parents Association. It's one of our main fundraisers. We don't do cookie dough and candles or that sort of stuff, we just put on a show," said Doran Johnson, head of the Westside Vocal Music Department. "So it really truly is a fundraiser and then it's just a chance for our students to get to perform pop music. It's kind of our biggest fun pop concert of the year."
With approximately 60 students trying out for solos, 24 of the competitors are put into the two shows. Freshman Elana Rosenblatt, who is performing with freshmen Jack Scioli and Carly Rezac, secured her spot at the show by spending hours practicing and seeing a vocal music teacher before their tryout.
"It's really exciting, I'm definitely very proud of myself," Rosenblatt said.
Come support the award winning Westside choir and show choirs this Sunday. Tickets are sold for $10 at the door, with a discounted price of $7 for students and seniors. Proceeds directly support Westside's vocal music students and help to maintain Warrior Choir robes, equipment purchases, student scholarships, and funding for vocal music programs.
About the Writer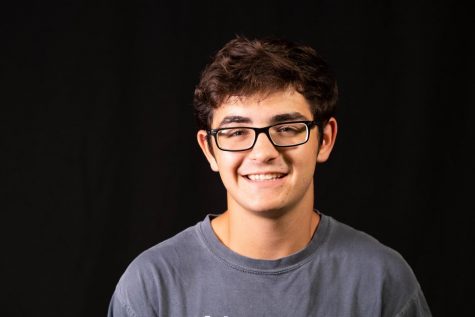 Zev Gordman, Wired Sports Coordinator
Hi, my name is Zev Gordman! I am the Sports Coordinator for Westside Wired this year. I am currently a junior and this is my third year on Wired. If you...