Westside Freshmen Compete in Maccabi Games
Several students from Westside had the experience of a lifetime at the Jewish Community Center Association of America's Maccabi Games. The annual Maccabi Games has a different location every year. This years' games took place at the beach towns in Orange County, California, from Aug. 5 to 10. Local families opened up their homes to 15,000 Jewish teenagers from all over the world.  Athletes competed in Olympic-style games at state of the art sports complexes during the day, and partied with fellow Jewish teens at night.
"Our host family was really awesome. They got us In-N-Out the first day and the second to last night they actually surprised us with Chick Fil-A and took us to the beach," freshman Zach Atlas said.
Athletes had the opportunity to play in one of ten different sports, ranging from basketball to volleyball.  The sporting events were completed during the day, while at night there are different activities such as parties at the beach, dinner with host families, and going to an amusement park.
Team Omaha was filled with Westside freshmen, many of whom came back with medals. Athletes had the choice to play in 10 different events, ranging from volleyball to baseball. Zev Gordman worked his way through top ranked players and came home with a bronze medal in the top division of doubles tennis.  Benjamin Kutler brought his ping pong game to Orange County and also came home with a bronze medal in doubles while finishing fourth overall in singles. Westside freshmen Josh Rosenblatt and Zach Atlas teamed up in doubles table tennis and earned a silver medal.
"It was a great experience," Atlas said. "I really enjoyed playing the games and most importantly meeting Jewish teens across the country. I would recommend Maccabi Games to pretty much everyone."
About the Writer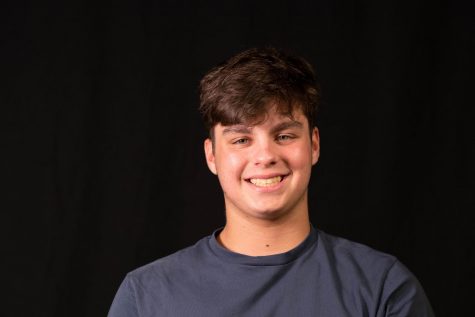 Jack Scioli, Wired Staff Writer
Hi my name is Jack Scioli! I am a staff writer for Westside Wired this year. I am currently a sophomore and this is my second year on Wired. If you have...