Freshmen on Varsity Tennis Emerge as State Contenders
Photo by Emily Bauer
Freshmen Clark Rue and Josh Rosenblatt recently qualified for the Varsity tennis team. Rosenblatt has been playing tennis for seven years. Rue has been playing for eight years, and said he plans on trying out in college.
"I am going to play [tennis] all four years in highschool and I'll try out in college as well," Rue said.
As freshman, both Rosenblatt and Rue will face some pressure, and they will have to adapt to high school level play.
"I try not to put pressure on them," coach Jordane Warkentin said. "I think they know that they are on a high pressure position. We try to make the practices and matches as fun as possible, and we just try to remind everyone that this is about having fun and that's when they're going to play their best."
Warkentin said both Rue and Rosenblatt have shown confidence and skill on the tennis courts.
"It has made me more confident, and it made me better because I play higher level players," Rosenblatt said.
Though they are on the varsity team, there are still many improvements necessary before State championships.  
"They have both shown they are willing and able to grow on the court as leaders and as players," Warkentin said. "I think they'll be a really good addition to the team. They are both playing in the top six right now, so they should be contenders for the state line up."
There are eight people on Varsity tennis at Westside, 2 of which are Rosenblatt and Rue. The other six are sophomores or upperclassmen.
"It's pretty rare to have freshman on Varsity usually we don't have them on the Varsity team unless we see them as a top six player. So usually we use their first few years to have them on JV and to work their way up and grow," Warkentin said. "But if some freshman come in with a lot of ability on the court then if we see them on the state lineup then they usually make the team."
Varsity Tennis Championships will take place on October 11th and 12th, giving both freshman time to perfect their game.
"I think we will do pretty good, it depends who we play at state," Rosenblatt said.
They have high hopes and hope to place at least top ten in the state. They still have four years to grow and improve, hopefully claiming state for Westside Tennis.
About the Writers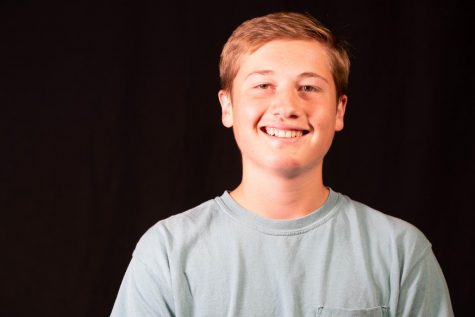 Peter Collins, Wired A&E Editor
Hi my name is Peter Collins! I am the Arts and Entertainment Editor for Westside Wired this year. I am currently a sophomore and this is my second year...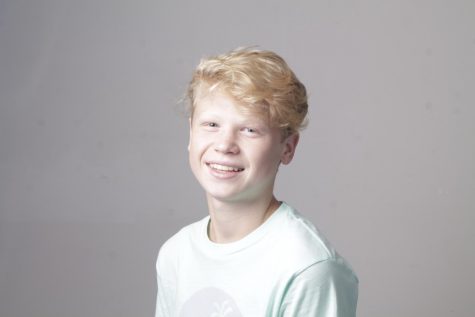 Jude Lowe, Staff Writer
Hi my name is Jude Lowe! I am a Staff Writer for Westside Wired this year. I am currently a freshman and this is my first year on Wired. If you have any...