Women in Pop
     If you've turned the radio on recently to a Top Forty station, chances are, you've heard artists like Ed Sheeran, Post Malone, Imagine Dragons, Lil Pump, G-Eazy or Migos. These are all great artist, but they have something in common, they're all men. Currently, the only 3 female artists on the Billboard top ten consist of Camila Cabello, Halsey, and Cardi B (week of Jan. 12) (Billboard)
     This male dominance continues with recent music award events like The American Music Awards and GRAMMY Nominees. 86% of winners at the AMAs were male (Winner list) and the GRAMMY's general field nominations are already 75% male. (Nominee list)
     It wasn't always like this though. Back in 2011, females in the music industry were at their peak. The top six out of the ten most played artists on the radio were female, with four of them in the top five.
     Since then, artists like Katy Perry, Lady Gaga, and Nicki Minaj have lost part of their cult following due to artistic change that the general public weren't into. This can be seen in records like Perry's 2017 Witness, Gaga's 2013 ARTPOP, and Minaj's constantly delayed 4th studio album which has been rumoured to be more of an urban effort compared to past releases. Because of the disliked change in style, the general public migrates towards artists who have more digestible sound in music, which at the moment is what male artists are putting out. And instead of curving to what the trend is, they release what they want, not what the public wants.
     It is not to say that the public dislikes women specifically in pop, the public dislikes the drastic experimental change in the music. Currently, those women in music aren't delivering what the public wants, with the exception of earworms like "Havana" and "Bad at Love." These current female artists are performing for themselves with the confidence male performers aren't able to.
     Though the music industry has currently been dominated by men, the second rise of the pop girl has been forecasted into 2018. With an Ed Sheeran duet with Beyoncé at #1, Cardi B dominating the streaming industry, and with the release Camila Cabello's critically acclaimed self-titled album.
story and graphic by vinny nelson
About the Writer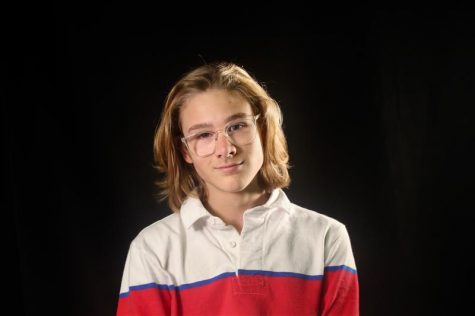 Vinny Nelson, Apollo Co-Editor-In-Chief
Hi my name is Vinny Nelson! I am a Co-Editor-In-Chief of Apollo this year. I am currently a senior and this is my fourth year in journalism and my second...