Way Too Early 2022-23 Fantasy Football Mock Draft (12 TEAM PPR – First 6 Rounds)
This past NFL regular season was one of the most chaotic seasons in fantasy history. From Rams wide-receiver Cooper Kupp bursting on the seam to be one of the best route runners since former Detroit wide receiver Calvin "Megatron" Johnson to loads of rookie talent headed by Bengals wide-receiver Jamar Chase, this season has had loads of different twists and turns. Jonathan Taylor of the Indianapolis Colts made a huge jump from his rookie year and finished as the overall number one running-back in the fantasy and is by far and the number-one pick. We expect more rookie dark horses, loads of switches between teams, and even higher outbursts from many second-year players. Below is our Way Too Early Fantasy Football Draft Predictions.
Points of emphasis before draft:
-Jonathan Taylor exploded this year. He is the obvious 1st overall pick.
-Cooper Kupp of the Los Angeles Rams won the receiving triple crown this season. 145 receptions, nearly 2,000 receiving yards, and 16 receiving touchdowns. We can expect this to continue despite the return of Robert Woods.
-Bengals rookie WR Jamaar Chase made huge strides this year finishing as the WR5 overall after a very hot beginning and end to the campaign. 
-The most obvious breakout player for next season is Broncos rookie RB, Javante Williams. The only thing this guy lacked is workload, and with Melvin Gordon III gone, the sky's the limit for Williams.
-Amon-Ra St. Brown of the Detroit Lions absolutely boomed in the last six weeks of the season. He tallied 51 catches, 560 yards, and 6 touchdowns during that tenure. He has earned his spot in the 4th round. 
Round One
1:01- Jonathan Taylor (RB1)
1.02- Derrick Henry (RB2)
1.03- Austin Ekeler (RB3)
1.04- Christian McCaffrey (RB4)
1.05- Cooper Kupp (WR1)
1.06- Najee Harris (RB5)
1.07- Dalvin Cook (RB6)
1.08- Davante Adams (WR2)
1.09- Justin Jefferson (WR3)
1.10- Joe Mixon (RB7)
1.11- Javonte Williams (RB8) *assuming Melvin Gordon III gone*
1.12- Travis Kelce (TE1)
Round Two
2.01- Jamaar Chase (WR4)
2.02- De'Andre Swift (RB9)
2.03- Alvin Kamara (RB10)
2.04- Tyreek Hill (WR5)
2.05- Nick Chubb (RB11)
2.06- Stefon Diggs (WR6)
2.07- Antonio Gibson (RB12)
2.08- Deebo Samuel (WR7)
2.09- AJ Brown (WR8)
2.10- Keenan Allen (WR9)
2.11- Ceedee Lamb (WR10)
2.12- Cam Akers (RB13)
Round Three
3.01- Saquon Barkley (RB14)
3.02- George Kittle (TE2)
3.03- DK Metcalf (WR11)
3.04- Tee Higgins (WR12)
3.05- Mark Andrews (TE3)
3.06- Deandre Hopkins (WR13)
3.07- David Montgomery (RB15)
3.08- Aaron Jones (RB16)
3.09- Leonard Fournette (RB17)
3.10- Diontae Johnson (WR14)
3.11- Josh Jacobs (RB18)
3.12- Elijah Mitchell (RB19)
Round Four
4.01- Jaylen Waddle (WR15)
4.02- Darren Waller (TE4)
4.03- Patrick Mahomes (QB1)
4.04- Chris Godwin (WR16)
4.05- Devin Singletary (RB20)
4.06- Terry McLaurin (WR17)
4.07- Josh Allen (QB2)
4.08- DJ Moore (WR18)
4.09- J.K. Dobbins (RB21)
4.10- Justin Herbert (QB3)
4.11- Mike Evans (WR19)
4.12- Amon-Ra St. Brown (WR20)
Round Five
5.01- Damien Harris (RB22)
5.02- Ezekiel Elliott (RB23)
5.03- Mike Williams (WR21)
5.04- Amari Cooper (WR22)
5.05- Kyle Pitts (TE5)
5.06- Darnell Mooney (WR23)
5.07- Marquise Brown (WR24)
5.08- Michael Pittman Jr. (WR25)
5.09- Miles Sanders (RB24) 
5.10- Clyde Edwards-Helaire (RB25)
5.11- Kyler Murray (QB4)
5.12- Brandon Aiyuk (WR26)
Round Six 
6.01- Tyler Lockett (WR27)
6.02- Brandin Cooks (WR28)
6.03- Devonta Smith (WR29)
6.04- Joe Burrow (QB5)
6.05- Lamar Jackson (QB6)
6.06- Michael Carter (RB26)
6.07- Hunter Renfrow (WR30
6.08- Elijah Moore (WR31)
6.09- Aaron Rodgers (QB7)
6.10- Jerry Jeudy (WR32)
6.11- Rashod Bateman (WR33)
6.12- Tom Brady (QB8)
Players Pending Offseason Decisions Prior to Placement: 
WR Michael Thomas
WR Calvin Ridley
WR Antonio Brown
RB James Robinson
TE Rob Gronkowski
Your donation will support the student journalists of Omaha Westside High School. Your contribution will allow us to purchase equipment and cover our annual website hosting costs.
About the Contributors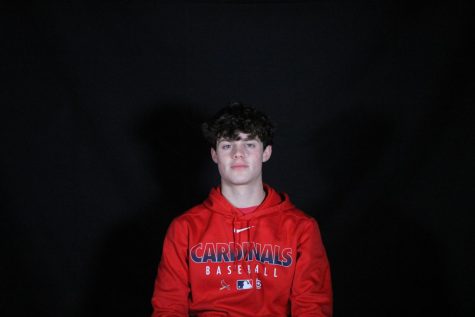 Jordan Nogg, Sports J Editor
Hi, my name is Jordan Nogg! I'm an editor for Sports Journalism this year. I'm a junior and this is my second year in Sports Journalism, first as an editor....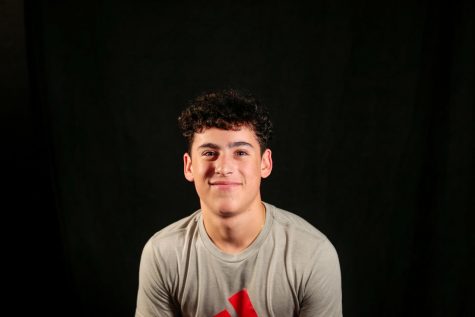 Noah Atlas, Sports J Writer
Hi, my name is Noah Atlas! I'm a writer for Sports Journalism. I'm a junior and this is my second year in Sports Journalism. If you have any questions...