Students Learn About Inclusion and Diversity Through Dance
Students in Westside High School's Advanced Acting course participated in Dancing Classrooms throughout the fall semester, along with Westside's students with special needs, with the goal of bringing all types of students together through the form of dance. 
Dancing Classrooms is a local nonprofit organization whose mission is to teach different types of dance while also encouraging social and emotional growth. 
Assisted Learning Instructor Zane Cozad was one of the staff members in charge of the Dancing Classrooms event at Westside. 
"Dancing Classrooms is an activity that pairs people with disabilities with people without disabilities [and] allows them the opportunity to learn different styles of dance," Cozad said.
Cozad said that the goal of Dancing Classrooms is to foster inclusivity in schools by building meaningful relationships with all types of students.
"It benefits the students because it allows them the opportunity to meet new people and get to [know] somebody that's a little different than themselves," Cozad said. 
Sophomore Sam Bergman was one of the Advanced Acting students who participated in Dancing Classrooms this year, he said that the participating students attended a dance lesson for one mod every Tuesday to prepare for their showcase.
"We [heard about it the] second or third week of school, and then we started [to learn the dances] the week after that," Bergman said.
Bergman said that the Advanced Acting class participated in the event because it was a good opportunity for them to learn how to help special education students feel included in the Westside Community.
"We want to give the opportunity for both [the Advanced Acting class] and [the students with special needs] to be able to dance and [make] the friends that most people do," Bergman said.
About the Contributors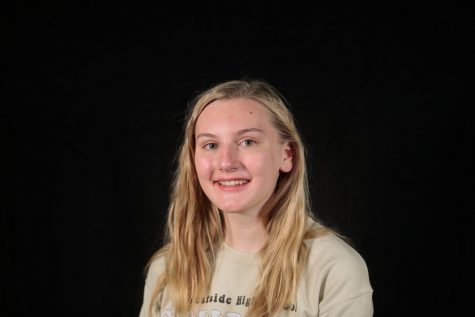 Milla Papenfuss, Wired Staff Writer
Hi, My name is Milla Papenfuss! I'm a staff writer for Westside Wired this year. I am currently a sophomore and this is my first year on Wired. A fun...
Erin Mosier, WTV Executive Producer
Hello! My name is Erin Mosier and I am the Executive Producer for WTV. I am a Senior and this is my fourth year in WTV. If you have any questions, comments,...