END OF AN ERA: Westside Varsity Football and Boys Golf Coach Brett Froendt to Retire at End of School Year
Westside head varsity football coach and varsity golf coach Brett Froendt officially announced his retirement on Thursday, which will occur following the 2022 spring semester. In his 29 years at Westside and 14 years as head football coach, Froendt led Westside to five state championship games (four as head coach, one as defensive coordinator) and won the Warriors' first state football championship in 38 years in 2020. 
"It's my first year that I am eligible to retire. I feel like I am ready to move on to the next phase of my life," Froendt said. "There's lots of reasons that I'm ready to move on and only a few to stay. Those reasons revolve around that coaching fraternity that I so unbelievably love and am going to miss, it's painful to think about that."
Froendt understands and values the deep connections and relationships he has made with his athletes and the bond that exists among the team. 
"The relationships with the people that I have around here, the season, those are all things that are all painful to leave. The offseason work professionally and teaching I am ready to move on and refresh my life so it's time to experience life in a different way," Froendt said.
Following a state runner-up appearance in 2021 and a Shrine Bowl coaching appearance this upcoming June, Froendt will end his football coaching career at Westside as the second most-winning coach in Westside football history with a final record of 101-42. In addition to this record, Froendt is the only coach in Westside football history to go to the NSAA Class A State Football Championship for three consecutive seasons (2019-2021).
For Froendt, his success is greatly due in part to his continued work to improve and adapt.
"Learning to evolve as a coach, learning the game, bringing in experts," Froendt said. "Evolving even more by allowing other people who know more than me to enter the program and to influence how we teach, and how our culture is grown. Me being open to learn from other people and bringing that to our program transcend[ed] it to the next level. The standard has to keep rising in order to be great and I think we've reached that now to where I get to leave the program in the best place that I could possibly leave it."
"
I knew I could accomplish with great people what I wanted to do here both with kids and with coaches and that's why I've never left."
— coach Brett Froendt
That ability to adapt and evolve into new environments has allowed Froendt to adjust year in and year out and learn about everyone he's around. In his time at the school, Froendt explained that there's one big thing he learned.
"Westside is an amazing place," Froendt said. "An amazing community, amazing place to teach and coach. That's why I've been here my entire career. The grass isn't greener somewhere else. I knew I could accomplish with great people what I wanted to do here both with kids and with coaches and that's why I've never left."
Succeeding coach Marty Kaufman, Froendt became head coach in 2009. That same year, current athletic director Tom Kerkman began his time at Westside. For Kerkman, what Froendt has brought to the football program has been an epitome of a great coach.
"Being able to see him grow his program has been amazing," Kerkman said. "He's done a great job, he's worked hard at it, he's hired great assistants as a head coach and he's built a culture that I think a lot of other schools envy. He's a great motivator and he seems to have improved every year. He's never been satisfied and has worked harder every year and always thought he could do better."
In addition to his achievements on the field, coach Froendt has been widely recognized for the culture work throughout his programs. Such sayings as "E+R=O" and "A414A (All For One, One For All)" have grown to impact both the football program as well as the larger Westside athletic community. Froendt felt that there is one person that truly helped grow the program's culture to a new level.
"No question, DJ Rezac," Froendt said. "His passion for our district and what he experienced here and got out of it and took to the real world, what he brought back in his passion, he brought it to Steve Clark and the girls basketball program I believe is the first start in the seed. I did not open up to that for a couple or three years, and then once I did I brought it back into the football program. D.J. and starting with Steve and his success in the girls program inspired me to bring it to football and then we did the best we could. It can always be better, but that changed my life personally. I think it changed some of my coaches lives personally, and when it does that it's transformational and as long as we can bring that to the team we can bring it to the level it has."
"
It's just about caring about each other, building a culture within the team to care about one another and then trying to get the most out of people."
— coach Brett Froendt
Off the gridiron, Froendt has been the head varsity golf coach since the spring of 2000, making the state tournament eight times and earning a Metro Conference Championship in 2016. 
"It's two totally different things to coach, football is a lot of physical and a lot of hands-on to where golf is a lot of mental and all psychology," Froendt said. "It's just about caring about each other, building a culture within the team to care about one another and then trying to get the most out of people. That's what I love to do and it's difficult at times with two totally different kinds of athletes but in the end, they're all athletes and they all want what's best."
Along with the state championship victory in 2020, Froendt's most memorable experience on the sidelines came in the second season as head football coach. 
"We got smoked in our first game. Third game we played [Creighton] Prep and it was Tom Jaworski's last year who's the winningest coach in Nebraska history. We were tied 14-14 with 40 seconds left. Everyone thought we were running the clock out. We had a running back, Tiras Bolton, and we just ran an ISO with him and he went for a 76-yard touchdown. It was the loudest I had ever heard our stadium. Somebody was walking on 120th and Center told me that they heard the roar. That kind of spring boarded that season to 7-3 and it was one of the biggest wins of my life."
As of now, Westside will hold off on looking for incoming candidates until the retirement becomes entirely official in the upcoming community schools' board meeting on Monday, January 18.
This article will be updated as more information becomes available. Readers can also pick up a copy of the next issue of The Lance for an in depth look on coach Brett Froendt's time here at Westside.
Your donation will support the student journalists of Omaha Westside High School. Your contribution will allow us to purchase equipment and cover our annual website hosting costs.
About the Contributors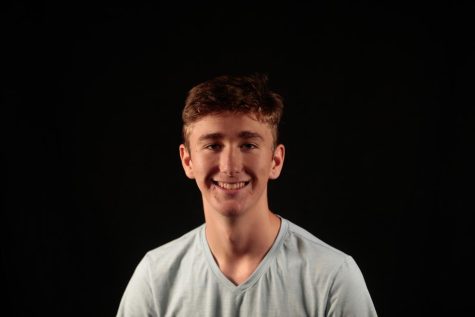 Jaden Taylor, Sports J Editor in Chief, WTV Live Club Director
Hi, my name is Jaden Taylor! I am the editor-in-chief for Sports Journalism and the Club Director of WTV Live this year. I am currently a senior and this...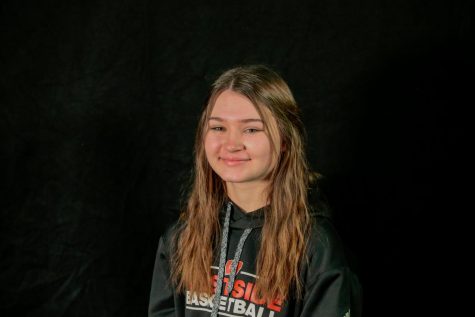 Zoe Gillespie, Sports Photographer
Hi, my name is Zoe Gillespie! I'm a sports photographer for Sports Journalism this year. I'm a junior and this is my third year in Sports Journalism. If...