Westside Volleyball Places Runner-Up at Metro Volleyball Tournament
The Westside volleyball team ended their regular season play with the Metro Conference tournament. As the sixth seed in the tournament, Westside defeated two top-ten teams in Class A to face off against top-ranked Papio South in the tournament championship match at Baxter Arena.
Before the tournament, Westside was named the "hottest team in the state" by Mike Patterson, who covers high school volleyball for the Omaha World Herald. Patterson's declaration came for good reason, as the Warriors had a ten-game win streak in the final weeks of the regular season. Westside had gone 10-1 in their last 11 games, finishing first- and second- place in back-to-back tournaments. Westside head coach Korrine Bowers believes the timing for their high-level intensity on the court is perfect.
"We're definitely peaking at the right time," said Bowers. "When they come onto the court they're playing with intensity and they're playing for each other, and that's the biggest thing."
The Warriors started their run at the tournament with a matchup against Burke. After seeing the Bulldogs earlier in the season, Westside showed up early and took the first set 25-7. The Warriors put away Burke in the second set to win the match and would come back the following day against the No.3 team, Elkhorn South. In pass and serve before that game, Bowers reassured her team that she'd be proud no matter what.
"One of the things I told the girls before we even started was 'no matter what happens tonight, I still love you guys,'" Bowers said. "'Don't play for me, play for each other. Put it all out there for each other and see what happens and I guarantee you  you're going to come out of there successful.' When you have so much love for each other and we've been doing this all year together and we've worked so hard, it pays off."
Westside faced the Storm for the first time this season and dropped the first set 25-27. Halfway through the second set, the Warriors decided they weren't backing down without a fight. 
"They were determined to come back," Bowers said. "It's funny how things motivate those kids, but I stepped it up as a coach and got intense and I told them to have fun and just go out there and attack."
The Warriors took sets two and three to gain the win, putting them into the semifinals of the Metro Conference Tournament for only the second time in Westside volleyball history.
"We were disciplined on our side," Bowers said. "We got stopped on defense, our passing was great. Daniela had a hell of a game, Destiny had 24 kills. We did it together as a team. Everybody was so intense. It started in that second set and we just rode with it."
Westside would need momentum for that win to propel them into their semifinal match against Bellevue West, who they had defeated the previous weekend in the Warrior Invite. Despite knowing the team, the Warriors had a slow start in their first set at Baxter Arena. After the team sunk to a seven-point deficit, Bowers called them in for a timeout.
"
We've worked so hard and wildcard points aren't a factor anymore so we wanted to go out and just do something crazy."
— junior Destiny Ndam-Simpson
"I honestly think that was the worst set I've ever played," senior Madilyn Siebler said. "I think a lot of that was just nerves because we've never played in a big arena before. Korrine just got on us to have no fear and go out and do what we're capable of."
After the pep talk, a whole new team took to the court. Westside still lost the first set, but managed to take the next three to clinch the win. Coach Bowers managed to name a grocery list of improvements made by the team that aided them in coming out on top.
"They overcame the beginning of the first set to tie it up after being down six or seven points," Bowers said. "Going into the second set, I said 'we have the momentum. Bellevue West is falling,' and they came out attacking. Our passing game improved, our serving was great, we took them totally out of their offense. Props to our pin hitters, our middles did a great job getting touches on blocks, and you know what? Our defense was spectacular, especially in that third set. We were digging balls and I think it was frustrating to Bellevue West. We did our job tonight."
Westside advanced to the championship match of the tournament, where they were looking to take down the third-ranked team in the country, Papio South. After having played them before, the Westside players knew what it would take to hand the Titans their first loss of the season.
"We need to take them out of system," said outside hitter Samantha Laird. "Their outsides are very big for them so we need to keep them out of system, and their middles like to tip a lot. We know what they like to do so we just need to stay on top of it."
"
I'm so proud of this team. We beat a lot of really good teams to get here."
— senior Madilyn Siebler
Siebler added that the Warriors would need to overcome the defense of the Titans in order to let their offense shine.
"They have really good defense and they're very fundamentally sound. We have to stay aggressive and not be afraid of them, knowing that they're not unbeatable. We'll have to use all of the tools in our toolbox and use all of our hitters because we have a really efficient offense."
Unfortunately, the Warriors defense couldn't stop Stella Adeyemi of Papio South. The junior outside hitter managed 20 kills on the night for the Titans, efficiently putting a stop to Westside's momentum. After the Warriors took the second set, the Titans fought to take down Westside and didn't let up for the rest of the match. After four sets, the Warriors fell to the still-undefeated Titans of Papio South, 25-18, 19-25, 25-10 and 25-9.
Westside's Destiny Ndam-Simpson, a junior and outside hitter for the team, stated that the mindset of the Warriors after the second set wasn't where it needed to be for them to pull the upset.
"Going into this match, we were focused on proving what we've been working for all season. We've worked so hard and wildcard points aren't a factor anymore so we wanted to go out and just do something crazy. We definitely stuck with that for the first two sets but in the last two sets we became more internal. I think it finally caught up to us that we're playing a really highly-ranked team and it caused us to break down. We weren't playing as fundamentally sound as we had in the first two sets. It was hard for us to get out of that headspace and go back to the way we were playing."
Despite the loss, the Warriors had just made their second-ever appearance in the finals of the Metro Conference Tournament. It was the Warriors' first appearance in the championship match since 1985. That fact alone was something Siebler could take pride in.
"I'm so proud of this team," Siebler said. "We beat a lot of really good teams to get here, I think. We're tired of being the underestimated team and like I've said before, we want to go out and show everyone what we can do. We've proved that we're a threat for next week and for state and that we're not here to mess around."
The Warriors are ranked fourth in the state going into the A-7 District Tournament. A district title would guarantee them a spot in the state tournament, which has been a main goal of the team all season. As the top seed in the district, Westside will host the tournament starting Tuesday, Oct. 26. with their opening match against Omaha Central at 6:00 p.m.
About the Contributors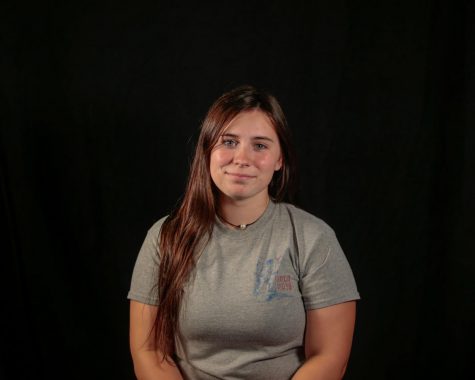 Natallie Pease, Sports J Writer, WTV Live Tech Producer
Hi, my name is Natallie Pease! I'm a writer for Sports Journalism this year. I'm a senior and this is my second year in Sports Journalism. If you have...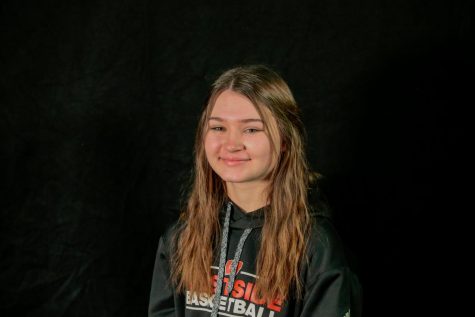 Zoe Gillespie, Sports Photographer
Hi, my name is Zoe Gillespie! I'm a sports photographer for Sports Journalism this year. I'm a sophomore and this is my second year in Sports Journalism....