Dear Evan Hansen – Review
"Dear Evan Hansen" is translated into a big screen version from the Broadway musical. The film stars Ben Platt in the title role, in which he won a Tony for Best Lead Actor. Evan Hansen is an anxious high-school student who's aching for belonging surrounded by the chaos of the social media age. He soon embarks on a journey of self-discovery once a letter he wrote for a self-motivation writing assignment given to him by his therapist accidentally falls into the hands of a grieving couple whose son took his own life.
I don't personally see myself as a musical person in the slightest, but I figured with such a wide fanbase surrounding the source material that this Tony award-winning musical would be something special. Woefully, something was lost in translation. Taking on a wide variety of relevant themes, it comes across as underdeveloped, insensitive, and most of the time very uncomfortable to watch. With such high profile actors as Amy Adams and Julianne Moore, I can't believe this film was approved. Considering the inappropriate handling of subject matter, they did the best they could with what they were given. I was warned numerous times, but I never understood why so many people felt that such a beloved Broadway play was so incredibly problematic.
Twenty-eight-year-old Ben Platt returning to his most iconic role as high schooler Evan Hansen with social anxiety is an easy joke to jump on. It didn't help when this aspect was universally clowned the second the first trailer dropped. He most certainly was not "the only person" for the role. This could easily have been a breakout role for an upcoming actor, just as Anthony Ramos replaced Lin-Manuel Miranda as the lead in the film version of "In The Heights" earlier this year. But adults have been playing teenagers since the dawn of Hollywood, and it honestly didn't seem to be a bother all that much, and this small issue is only a piece of the film's endlessly irresponsible flaws.
Platt was fine in the movie, as I said I've never seen the play before, and the acting overall was fairly straightforward. It feels like you're watching a very long ad with many emotionally complicated nothing roles. In tangent to that, Evan Hansen is a character who clearly needs help, yet everyone around him is reluctant, unaware or incapable of wrapping their heads around the fact that he needs it. It's indescribable how a two-and-a-half-hour film adaptation of a play solely based on the topic of mental health awareness can't spare the time to promote professional help, or even how to get help in general. On that note, the film's runtime is way too long. I'm not one to repeatedly check what time it is on my phone, or be on my phone at all in a theater, so I had no other option than to push through it. I saw this at night and it felt like I was in the theater for five hours.
Just because he needs therapeutic assistance doesn't mean Evan Hansen can't be an incredibly unlikable protagonist, in which he nor his actions are excused when taking advantage of mental health deprivation. Even in death, most of the characters were using Connor (Colton Ryan) to further some sort of agenda. A lead character in this sort of film needs to be portrayed with a precise diction, but he comes across as someone who needs serious psychological evaluation. That's not the end of this film's commentary, as it brushes past the nature of social media as quickly as can be. A certain event occurs when something is posted on social media to display how people can jump to conclusions. On the other hand, it also shows how social media can be a place to unite with others and spread awareness. That in and of itself can be a movie on its own, but the movie casually goes back-and-forth regarding its stances on whether social media is good or bad, and doesn't fully decide on an opinion before the film concludes.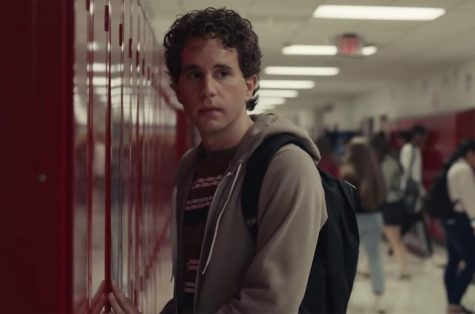 Breaking into song during awkward moments is typical for musicals, but this was a whole new level of cringe in certain instances. Several key songs were cut from the film that made Evan Hansen more sympathetic, making him feel even more distant, despite the accuracy I've seen from many people who have watched the play. Songwriters Benj Pasek and Justin Paul were made famous by this musical, and went on to do The Greatest Showman. It's odd how there were certain unaddressed flaws about P.T. Barnum in that film as well. But many of the songs had little differentiability from one another and none of which were filmed in an interesting or compelling way. The post-death dance number was in extremely poor taste, and was the first scene where I considered calling it quits and walking out, something I've never done.
It is true that this was far from being the worst movie I've seen this year. If there's one thing "Dear Evan Hansen" did right it's that I was never bored, but it was still not good at all. With a near-spotless background consisting of "The Perks of Being a Wallflower" and "Wonder," you'd think and hope that director Stephen Chbosky would deliver correctly on a plethora of consistently important topics. Ultimately, it was amazing how hard he dropped the ball with his most recent coming-of-age feature.
Final Grade: D-
About the Contributor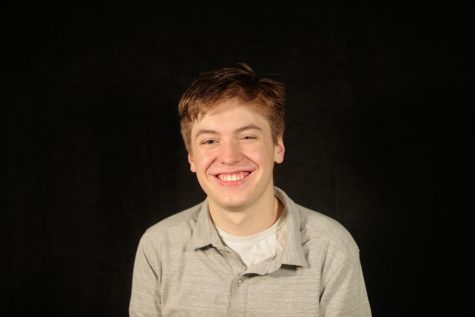 Brandon Siedlik, Wired Staff Writer
Howdy, my name is Brandon Siedlik! I am a staff writer for Westside Wired this year. I am currently a senior and this is my second year on Wired. A fun...