Series Review (With Spoilers): WandaVision: Season 1, Episode 6
"WandaVision: Episode  – All-New Halloween Spooktacular!" was written by Peter Cameron and Chuck Hayward and directed by Matt Shakman. In this "Malcolm in the Middle" themed episode, Wanda (Elizabeth Olsen) and Pietro (Evan Peters) take Billy (Julian Hilliard) and Tommy (Jett Klyne) out for their very first Halloween, while Vision (Paul Bettany) tries to find out what is beyond Westview.
Many of the recent episodes of "WandaVision" have been fairly static to me. The amount of frustration increases after each episode, because the viewer is often left on massive cliffhangers after an episode that is way too short. However, after I rewatch the episode, I usually have a much better time. I simply hope that the final three episodes give us more answers than questions, and end up being longer.
Evan Peters' character identity has not yet been revealed, but he's obviously not Quicksilver. Wanda proves this by constantly trying to test him and his questionable actions, and he avoids responding to questions throughout the episode. No slight detail should go overlooked. One of these details is how he constantly references the words "hell" and "nightmare." He also calls the twins "demon spawn," and even the Halloween setting looks very suspicious. "Pietro" is also the only character in the opening credits credited as himself, which was a clear misdirect. If he is not Mephisto, then he could be Nightmare as an agent of Mephisto. The Mephisto theory feels a bit dried up at this point, but I still believe that with the inclusion of the twins, he will play a role in the near future.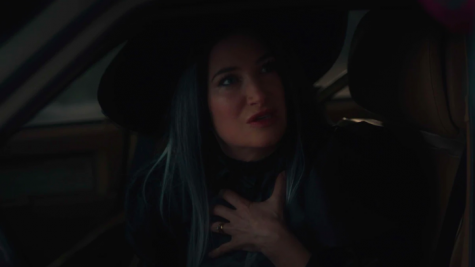 Speaking of the twins, I thought it was extremely creepy that they used a commercial about a shark giving a kid yogurt called "Yo-Magic," and if the kid doesn't open it, he'll die (which he did). After the commercial, both Billy and Tommy get their powers, but the commercial was referencing Billy because Tommy is the one who gets superspeed. 
While the rest of the family was out trick-or-treating, Vision was near the edge of the town, which is where many of the people are "turned off." Apparently, since these people aren't being used in the middle of town, they don't need to be on. He approaches a car about to leave the barrier and realizes that it's Agnes (Kathryn Hahn) and gets her to snap back to consciousness. Then, she reveals to him that he's dead in real life. Agnes may be under the control of Wanda, but she's not an ordinary person, as S.W.O.R.D. still hasn't identified her.
Outside of Westview, Monica (Teyonah Parris), Jimmy (Randall Park) and Darcy (Kat Dennings) are betrayed by Hayward (Josh Stamberg) and are ordered off the base. He is definitely a by-the-numbers, mustache-twirling villain at this point, but it's unlikely that he's in the same league as Hahn and Peters' characters. The trio manages to break free of the soldiers transporting them and find out that Hayward isn't in this for Wanda, but is instead only tracking Vision. Perhaps this was all intended to happen by baiting Wanda into getting Vision's corpse, recreating it, and recreating the Mind Stone, which has since been destroyed in this timeline. As Vision escapes the barrier, the Mind Stone is still intact, and, to save him, Wanda expands the hex, changing everything within miles to be circus-themed. Their overall goal seems to be to split up Wanda and Vision and to pit them against one another. S.W.O.R.D. is after Vision, while the third party is after Wanda.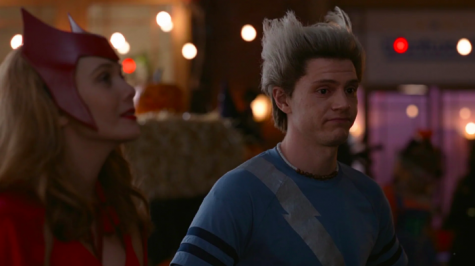 In addition, it was said that Monica's DNA was rewritten upon entering and exiting the barrier. Hopefully, she gets her powers by the end of this series, which will lead into "Captain Marvel 2." She also gets a response from the aerospace engineer, who's still unknown at this point. We learn that he is an hour away, and he is confirmed to be male. The plethora of references to the year of 1961 make it likely that Reed Richards could enter the show. He could also introduce the Fantastic Four, as that was the same year they made their debut in the comics.
About the Contributor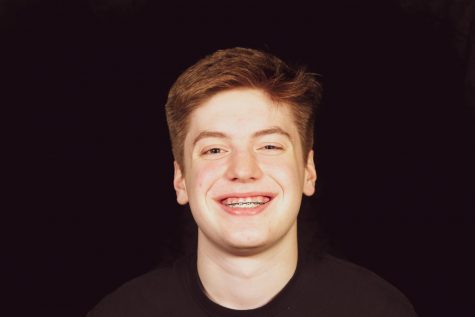 Brandon Siedlik, Wired Staff Writer
Hi, my name is Brandon Siedlik! I'm a staff writer for Westside Wired this year. I'm a junior and this is my first year on Wired. If you have any questions...