Students Go to Lincoln to Testify for Legislative Bill 88
In 1988, Hazelwood v. Kuhlmeier– a suit regarding freedom of school press– was passed, stating "the First Amendment rights of student journalists are not violated when school officials prevent the publication of certain articles in the school newspaper." This overruled the historic 1969 Tinker v. Des Moines case that allowed students to retain their freedom of speech, even once they entered "the schoolhouse gate." 
On Jan. 19, the Nebraska legislature held a community hearing for Legislative Bill 88 (LB88), which would change the Nebraska standard from the Hazelwood decision to the Tinker decision, giving student publications the freedom to print their articles without administrative review. Journalism Hallway Coordinator Will Eikenbary testified in Lincoln on the bill.
"LB88 is a bill which would give student publications like Westside Wired 'public forum' status and make them separate entities from the district," Eikenbary said. "LB88 is incredibly important because it protects the free speech rights of student journalists and allows them to get journalism experience that is more similar to what you would find in the real world. As the editor-in-chief of a publication, you shouldn't be thinking 'Hey, is this administration going to let me publish this?' you should be thinking, 'Will the student body enjoy or gain something from reading this story?'"
State Senator Adam Morfeld, the sponsor for LB88, shared Eikenbary's belief. 
"I introduced LB88 because protecting the First Amendment rights of student journalists is critical to not only defending their constitutional rights, but allowing students to understand the opportunities and power of the First Amendment," Morfeld said. "This is what leads to a strong, modern, and robust democracy."
Morfeld said that the bill was personal to himself as a former high school journalist in Sioux City.
"I was nearly expelled for creating an alternative newspaper and distributing it," Morfeld said. "I know what it is like to respectfully exercise my rights and have a government actor try to silence [you]."
Nebraska Legislative Judiciary Committee received a letter of opposition from Dr. Shavonna Holman, president of the OPS Board of Education. Holman argued that students should not have the same rights as other publications because of their affiliation with high schools. 
"Student journalists are performing an incredibly important function in a society where truth is often suspect, and our community and local newspapers are struggling financially," Morfeld responded, "If our democracy is to thrive there must be journalists willing to seek and report on the truth."
About the Writer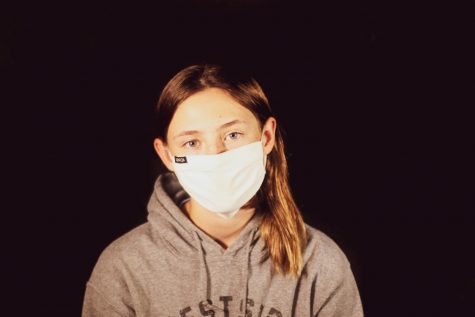 Rachel Dowd, Wired Staff Writer
Hi, my name is Rachel Dowd! I'm a staff writer for Westside Wired this year. I'm a freshman and this is my first year on Wired. If you have any questions...