Westside Middle School Students Share Experiences With Online Learning
Now in the second week of Westside's online learning classes, most students have settled into the routine of completing their work and finding ways to study and communicate with teachers and classmates at home. While some might consider the ability to work from home a luxury, others would rather have more structure to their day. Mixed opinions from WMS students give constructive criticism to the online learning system and what's working for them during these uncertain and stressful times.
Question: Do you find yourself being more or less productive with the new online learning setup?
Answer: "I find it easier to work at your own pace because you are able to complete assignments in much less time than the duration of the school day. I do believe the structure of the school is beneficial, but I have found that starting a routine helps me complete my assignments the way that works best for me." — Kate Stevens, eighth grade
Q: Is it easier to work at your own pace with online learning or do you prefer more structure to your day?
A: "It's easier to maintain your own pace, but it's harder to understand what we're doing sometimes." — Rachel Dowd, eighth grade
A: "I find myself less productive because I tend to procrastinate more. Since I have the whole day, I put things off until the last minute. I also prefer more structure to my day. Knowing what to work on at what time helps me get things done rather than waiting until midnight!" — Sara Carl, eighth grade
Q: Does working from home pose any issues to your family? Any benefits?
A: "As of right now, working from home has actually been beneficial for my family. My dad has been forced to work at home, and it is actually less stressful for him which helps everyone. My mom still goes to work, but this has presented no problems for us yet. I mainly focus on finishing my homework, watching my brothers and doing simple household chores. And, as of right now, both of my parents are still be paid normally, so we have no financial problems." — Theresa Bochnicek, eighth grade
Your donation will support the student journalists of Omaha Westside High School. Your contribution will allow us to purchase equipment and cover our annual website hosting costs.
About the Contributors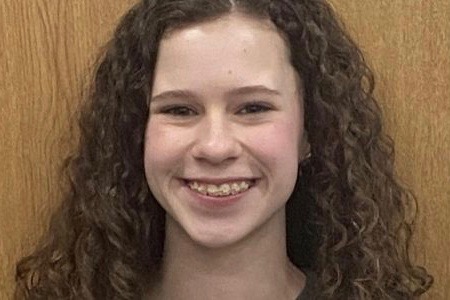 Ruby Wray, WMS Press Staff Writer
Hello, my name is Ruby Wray! I am a staff writer for WMS Press this year. I am currently an eighth grader at Westside Middle School and this is my first...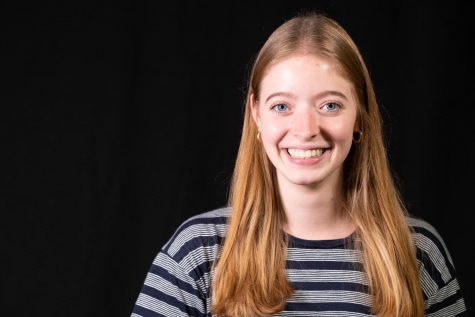 Claire Benson, Wired Co-Editor-In-Chief
Hi my name is Claire Benson! I am the Co-Editor-in-Chief for Westside Wired this year. I am currently a senior and this is my third year on Wired. If you...