Westside Football Has History in State Championship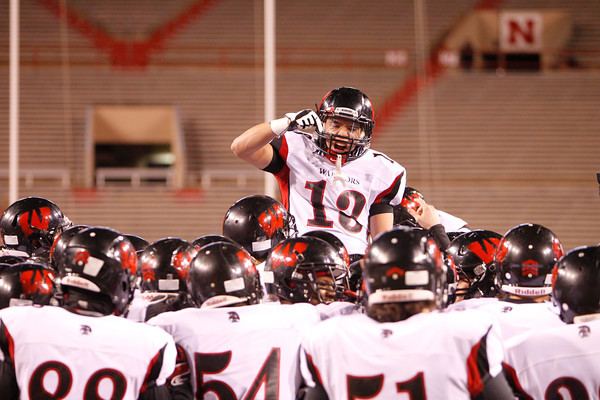 The stage is set. 
For the first time since 2013, the Warrior Varsity football team will be headed down to Memorial Stadium for the NSAA Class A State Championship Game. Tonight, the team will be looking to bring in their first state football championship in 37 years by taking down the #4 Bellevue West Thunderbirds, but this is far from the first time Westside has been in this spot.
The Westside Varsity football program won its first-ever state championship title in 1966, behind head coach Bill Hoyt. In the 1970s, Westside would put together two state-championship-caliber seasons. However, the team would fall both times to the Spartans of Lincoln East in low scoring affairs. 
Three years later, throughout the 1981 and 1982 seasons, Westside strung together a 24 game winning streak, which still stands as the longest in program history. These seasons brought two more state championships to Westside High School, and they showed a bright future for the football program. In the 1983 season, the Warriors missed out on the playoffs, and they started a long wait for the school to see the state championship game again.
After 24 long years, Westside made it back to the state championship in 2006 once again, but they would lose to the Kearney Bearcats. Over the last decade, the Warriors have shown a lot of promise throughout their football program, making the state playoffs throughout the entire last decade and now advancing to their second state title game in that time span.
In 2013, Westside came off another 8-1 regular season and landed the fifth seed in the playoffs. After taking down arch rival Creighton Prep and Millard West in the playoffs, the Warriors headed to Lincoln to face off against the Omaha North Vikings. In a hard-fought game, Westside just barely slipped away from a state title, losing 23-21. This season, the Warriors have fought through a lot of tough opponents and are looking to finally bring the title back to Westside. 
Westside Alumnus Jordan Tanga, who was apart of the 2013 state runner-up team, said he feels that winning a state title this year would mean so much for not only him but all other Westside football alumni that have been apart of the program. 
"It means a lot to me as a lot of the coaches that coached me are still coaching at Westside," Tanga said. "So not only for the kids am I very happy but I am ecstatic for those coaches…they are just a wonderful group of people."
For many of the players going out on the field in the game, the atmosphere can very well be a different one compared to the regular season and postseason games. Henry Dobson, son of a state runner-up and grandson of a state champion coach, was apart of that 2013 state runner-up team and said he felt that being in that moment was something he had been waiting for, for a long time.
"[Going to the state championship] is something that you have as a goal. Every year you play football, you wanna reach that hype," Dobson said. "My grandpa won a state championship as a coach and my dad played in the state championship game. It was something I always wanted to reach. It really came down to being just another football game. No matter how exciting it is, no matter how much pressure there is. You step right on the field and it's just like any other game you played"
Despite the hype and press around the team making the state championship, many of the players aren't quite satisfied with just being able to be there, they want to win. Tanga said he felt that the culture around the football team had the ability for them to truly have that passion and is glad to see it still in full force today.
"The culture around the football team was huge. We all believed that we were there for a single reason of getting to state and winning it. Even though we didn't win, we knew we were supposed to be there," Tanga said. "The fact that they're hungry enough and motivated enough to not be satisfied. To not wanna go out and say they played in a state championship, but to go out and win. That's something that won't be taken away at the moment."
About the Writer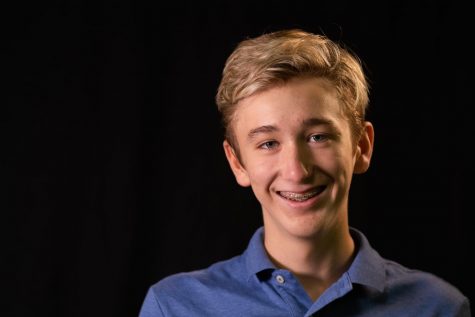 Jaden Taylor, Sports Journalism Staff Writer
Hi, my name is Jaden Taylor! I am a staff writer for Sports Journalism this year. I am currently a sophomore and this is my second year on Sports Journalism....