PREVIEW: Warriors Head to Lincoln for Their First True Test
Week three is upon us and the Warrior varsity football team is headed up against their first true challenge of the season in the Lincoln Southeast Knights. The Warriors start this week coming off of two convincing wins against two unranked teams in Pavilion La and Bellevue East. Through those games, the Warriors only allowed a total of 14 points which is 6th best in Class A as well as scoring a 4th best 83 points. Lincoln Southeast heads into week three with a little bit of a different story. In week one the Knights, at that time the #3 ranked team, went up against the then #5 and returning state champion Burke Bulldogs. Going into the fourth quarter the team held a 14-7 lead before the Bulldogs scored 9 unanswered points to put them ahead. With a minute left to go in the game, the Knights marched down 60 yards to set themselves up for the game-winning field goal. However, after a penalty, the kick would be missed and the Bulldogs would leave Lincoln with a win. In week two, the Knights would bounce back defeating the cross-town rival in Lincoln Southwest 28-0, but they would still fall to the #7 spot in this week's rankings. 
The game this week will definitely have a different atmosphere than ones in the past. With the matchup starting earlier than normal at four-thirty this week the team will make the hour drive to Seacrest field in Lincoln and set up shop early in the day. Junior Raoul Kolani feels that the difference in time and fan atmosphere is just a new experience in how to stay prepared.
"It's a long ride there," Kolani said. "On the bus, we're truly going to have to get mentally prepared for [the game]."
The Warriors will also need to be prepared for Lincoln Southeast's running game. The Knights this season have relied a lot on their run game and specifically on senior running back Nick Halleen. The Warriors defense, however, has shown off what it can do in its most recent games, shutting out Bellevue East in week one and only allowing a total of 258 yards against Papillion-La Vista in week two. Senior Jackson McMillen knows what is needed to shut down the Knights high powered rushing attack.
"This week we've been working a lot on run block techniques," McMillen said. "We are really working on staying low and getting that push up front."
Tonight's top ten matchup will be a deciding factor in the outlook for the rest of the season for both teams. The Knights want to show what their ground game can truly do and not have to make up ground of going below .500 early in the season. The Warriors are looking to prove their doubters wrong and show that they can win against any and every team in the state, no matter the conditions. At 4:30 tonight these teams will be put to the test and only one will come out victorious.
About the Contributors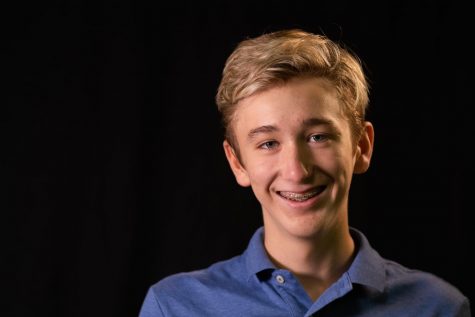 Jaden Taylor, Sports Journalism Staff Writer
Hi, my name is Jaden Taylor! I am a staff writer for Sports Journalism this year. I am currently a sophomore and this is my second year on Sports Journalism....