Restaurant Review: Mayne St. Market
Hover over the image to see other photos and information about the restaurant.
Mayne St. Market, located in Benson, Nebraska, is putting their own unique twist on the standard New York deli. With items ranging from their classic matzo ball soup to turkey sandwiches topped with pickled zucchini and whipped ricotta, it seems as though Mayne St. Market has got it all. On average, sandwiches are priced from $11 to $14 and bagels around $8.
The restaurant opened in August of 2018 by three Westside Alumni co-founders and has been growing ever since. Co-founder and chef, Brian Zuerlein, coached football and wrestling at Westside High School. He has also had 10 years of restaurant experience.
Zuerlein said that Mayne St. Market's main factor to their success is quality products.
"We make all of our meats in house," Zuerlein said. "Pastrami, lox, turkey, roast beef, and our corn beef as well."
Aside from the quality product, Zuerlein said that Mayne St. Market's main goal was to open a traditional New York style deli. He said that they have big plans for the restaurant.
"What we are going to work on here is moving forward in the summer, expanding our hours a little bit, and increasing the sales," Zuerlein said. "[Our future goals include] expansion, maybe a second location, if not another concept."
My personal favorites from the menu include the $12 62nd Street Turkey and the $13 Classic Reuben. You can also find fried pickles, pastrami fries, and other New York deli classics on the menu for around $7. As for Zuerlein, he said he recommends the original Mayne St. Club.
About the Contributor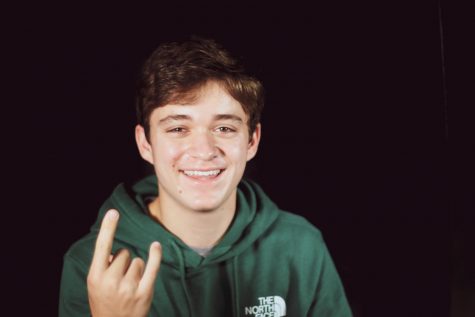 Benjamin Kutler, Wired Managing Editor
Hi, my name is Benjamin Kutler! I am a Managing Editor for Westside Wired this year. I am currently a junior and this is my third year on Wired. If you...