Battle of Bands ends with controversy
Westside's Battle of the Bands attracts many students each year- through both listeners and performers. This year, seniors Ian George and Marty Lenhart were the last act to perform.
George has been writing songs similar to FPIV for almost two years now, as a tribute of sorts to the rivalry held between Westside and Creighton Prep.
"We had to think of something to [perform], so we were like, why not do 'F Prep'," George said. "Our original plan was to do Country Roads first, and then Fight for Your Right. That's what we performed in the auditions. [The song] was on my phone, so I knew it would be easy to play it."
Lenhart said he believes that they had somewhat of an obligation to perform FPIV.
"After signing up for [battle of the bands], Ian and I were talking and said 'A lot people said we should perform FPIV', so we were like, 'We might just have to do it,'" Lenhart said. "We wanted to show some appreciation for our school, and give the crowd a good time. Hopefully everyone will remember it."
Due to the performance of FPIV, George, Lenhart and the other students involved faced consequences.
"We can't go to sporting events for the rest of the year and can't go to prom," George said. "I don't really care about that because I'd much rather have [performed] it, and not be able to go to sporting events, than have not done] it."
Regarding regrets of their performance, George doesn't have too many.
"I feel kind of bad because it kind of ruined the night for the bands performing and the student council. I feel bad because they didn't get to be recognized, no one really stayed for the winner," George said. "But I also think this set my place in the Westside history book. And I think they should retire my jean jacket."
Sophomore David Goodwin was skeptical whether or not the performance of FPIV would truly happen.
"I knew it was coming, I heard about it before, but I didn't think they'd do it since there would probably be a big consequence," Goodwin said.
Goodwin feels as though it was acceptable for George and Lenhart to perform FPIV.
"I think it was fine for them to perform, because they took out a lot of the explicit language in it, and it's against the school rival, so it's like, why not?" Goodwin said. "It's just high school fun, it's not really harming anyone."
Athletic director Tom Kerkman had different thoughts about George and Lenhart's performance.
"I was a little bit surprised," Kerkman said. "I think it doesn't portray our school in a positive way; I hope [the 'F Prep' tradition] ends, to be quite honest."
Principal Jay Opperman took a similar stance to Kerkman's.
"Anytime something of this nature happens, I just find it disappointing," Opperman said, "I really believe respect for all is an important thing- whether it's a school, race, religion or anything. We're best when we're respectful towards everyone."
Both George and Lenhart are hopeful that the "F Prep" tradition will continue at Westside.
"I really hope ['F Prep' songs] will be a tradition for a long time. I truly believe it will be," George said.
"I think that it's great when you're getting ready for Prep Week during football season, and hear the song come out, there's nothing better," Lenhart said. "I think [the tradition] needs to continue for awhile."
Your donation will support the student journalists of Omaha Westside High School. Your contribution will allow us to purchase equipment and cover our annual website hosting costs.
About the Contributor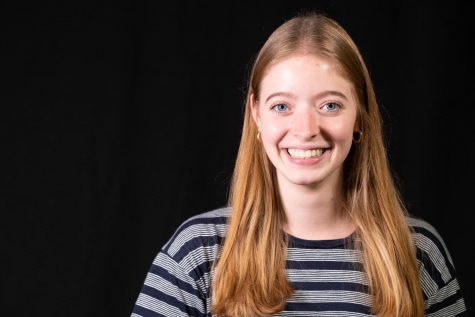 Claire Benson, Wired Co-Editor-In-Chief
Hi my name is Claire Benson! I am the Co-Editor-in-Chief for Westside Wired this year. I am currently a senior and this is my third year on Wired. If you...