The Hauntings of Omaha: Spooky places for the spooky season
The trees of Hummel Park cast shadows all around the isolated forest as they sway in the wind. The feeling that you are not alone creeps up. You think you see something, but as you turn around, nothing's there. Every city has its own urban folklore and spooky stories, and Omaha is no different. 
Hummel Park, located in North Omaha, is a hotspot of this kind of paranormal activity, according to sophomore Mariah Rush and tour guide Jamie Nestroyl. The 200 acre property has dense mysterious forests. Popular urban legends often circulate about this park. One of the popular stories is that the park is home to a colony or farm of albinos. The myth goes that the colony only comes out during the dark of the night to practice their satanic rituals. There is no conclusive evidence, but some Omahans, like Rush, claim that the park is home to a satanic cult.
Rush said she has heard stories of satanic activity at Hummel Park. Rush said she believes that the stories are true.
"I heard about a cult [at Hummel Park] that was worshipping Satan," Rush said. "They stole someone's dog so they could sacrifice it. I don't really know why they would have done it, other than to be like the Devil."
 There is no actual evidence that there is a satanic cult or albinos at Hummel, but there have been murders.The body of 12-year-old Amber Harris was found after being dumped at Hummel Park in 2006. She had disappeared six months previously when walking home from school, after being abducted by Roy Ellis, according to the Omaha Police Department.Ellis was later sentenced to death after he was convicted of the murder. 
In 1992, 15-year old Jeremy Drake was stabbed in the park after being accused of stealing property. 
In 1998, teenagaer Scott Addison survived an attack after being lured to the park. Addison was beaten and stabbed. He wrote the names of his attackers on his car in his blood before finding help. It's a mystery if these crimes have been influenced by the strange happenings in the park.
Jamie Nestroyl,  the owner and tour guide of Midwest Paranormal History Tours, said she estimates that there are 75 places around Nebraska that are deemed paranormal. Hummel Park is one of her most popular tours. Nestroyl said she has experienced inexplicable activity at Hummel Park.
"One of the scariest things that has ever happened in real life happened at Hummel Park," Nestroyl said. "In May of 2017 … there was something standing in the middle of the road probably 40 feet ahead of me. It was about eight feet tall and it was dark, kind of like a shadow. It had yellow glowing eyes."
Nestroyl is not the only one who said she has seen or experienced something supernatural. Paranormal activity has allegedly taken place in other parts of the city.
The remains of tunnels located beneath the old location of Immanuel Hospital Campus are claimed to be paranormal by some Omahans, like freshman Mary Ryan. The Immanuel campus is no longer running at this location. It first opened in 1892 and was located in North Omaha on north 34th Street and Meredith. The old campus consisted of a general hospital and a mental health institution. In the 1900s, tunnels were constructed between the buildings. The mentally ill patients were moved through the tunnels because it would be harder for a patient to escape during transport. In 1976, the hospital moved to a new location. 
It is alleged that the ghosts of the mentally ill patients haunt the neighborhood where the Immanuel Hospital Ryan said that she experienced strange activity when she was visiting the Butler-Gast YMCA, which is located where the old Immanuel campus  was.
"When I was at the YMCA, I thought I felt chills and I thought I saw a shadow of something or someone," Ryan said. "As soon as I spun around, it was gone."
Sophomore Charlie Blom also said that he experienced unusual activity near where the tunnels once were when he was volunteering at the North Omaha Boys and Girls Club.
"When I was [at the Boys and Girls Club], there were papers on this table, and they started flying around without anyone touching them," Blom said.
Blom said he does not think that the location is "haunted," but the situation was mysterious.
 These locations are major attractions around Halloween and the fall season. The spooky season  is here, and it is time to explore.
About the Contributors
Katie Palais, Lance Staff Writer
Hi, my name is Katie Palais! I am a Staff Writer for Lance this year. I am currently a sophomore and this is my first year on Lance. If you have any questions...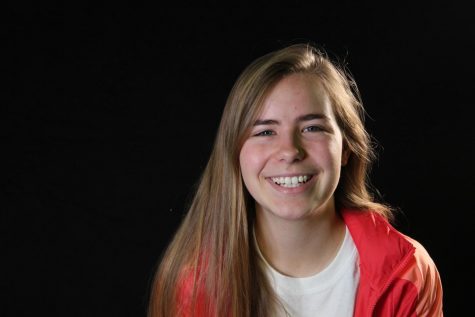 Malia Battafarano, Lance Editor-In-Chief
Hi, my name is Malia Battafarano! I am an Editor-in-Chief for Lance this year. I am currently a senior and this is my fourth year on Lance. If you have...