Westside Community Schools Reopens Swanson Elementary
After spending a year in a transition school at West Campus, the Swanson Superstars will return home for the 2019-20 school year.
Inside the renovated Swanson Elementary School on Monday afternoon, seven Swanson Students cut a ribbon to officially reopen the school. Westside communications director Brandi Paul opened the ceremony with welcoming words.
"Welcome home to Swanson Elementary School!" Paul said. "It speaks to how special our community is at Westside how many people are here today."
The speeches were given, as Paul said, in front of a packed gymnasium at the school. The room was filled with community members, school board members, Swanson staff and more, including new superintendent Mike Lucas.
"It's inspiring to be here and be part of this today," Lucas said. "Thank you for investing in our children."
In the midst of the excitement, Swanson principal Jennifer Harr sent a message to her students and the community.
"Everyone here believes how special you are," Harr said. "Thank you for making every single one of us feel like Superstars.
Swanson Elementary will officially come home for the first day of school on Wednesday, August 14.
About the Writer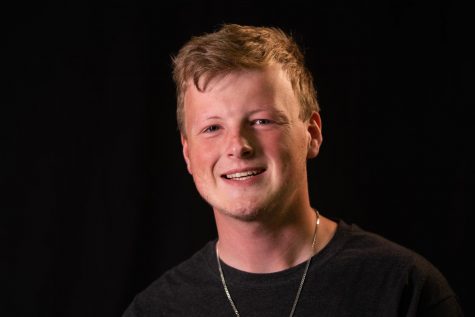 Jonathan Snover, Sports Journalism Co-Editor-In-Chief
Hi my name is Jonathan Snover! I am the Co-Editor-In-Chief for Sports Journalism this year. I am currently a senior and this is my fourth year in journalism....