Preview: ATSC Heads to Orlando for Nationals
Since August, Amazing Technicolor Show Choir (ATSC) has been working hours on end to prepare for their final competition of the season in Orlando, FL. Along with ATSC, Amazing Technicolor Show Band and the Stage Crew will be joining them.
"Every other year [ATSC does] a major travel experience and usually that's flying somewhere," Show Choir Director Doran Johnson said. "Two years ago we went to Atlanta, but traditionally every other year besides two years ago we've gone to Orlando."
ATSC makes Orlando their main goal for the year. Everything they do during the season leads up to their final competition in Orlando.
"It's really fun to get motivated," Johnson said. "All the roads lead to Orlando and it's just a great pinnacle experience for us."
While there, they will be spending three days at Disney World as well as one day at Universal Park.
"I'm excited about traveling and getting to go to Disney World with my friends," ATSC member, junior Lucy Kupka said.
Johnson said the competition in Orlando allows ATSC to get out of their element and compete against teams they  never have before. There will be show choirs from all over the country including Iowa, Ohio, and Massachusetts.
"It's refreshing for us to go somewhere where we haven't competed against any of the groups," Johnson said. "It's nice to have a fresh perspective on some competition."
Show choir has been working since August when they first began learning the vocals and the choreography at their retreat. They started competing in January, and they have had five competitions since. Johnson said everything since August has lead them to this event.
"We've been practicing for a really long time and we've had multiple competitions leading up to it and each one has gotten harder and harder," Kupka said.
The season isn't over yet. ATSC hopes to win one last grand championship to end the year.
"This year we've tried to make it not about winning and more about the people and the environment that we're in," Kupka said. "As long as we try our best, winning will feel deserved and losing won't hold regret."
About the Contributors
Lauren Kugler, Staff Writer
Hi my name is Lauren Kugler! I am a Staff Writer for Westside Wired this year. I am currently a sophomore and this is my second year on Wired. If you have...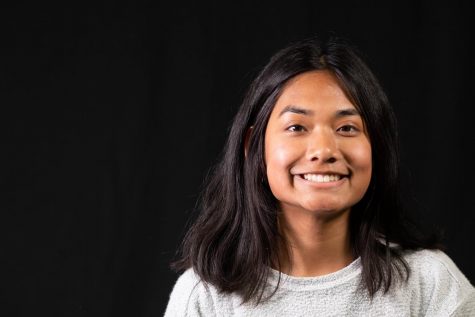 Aayushi Chaudhary, Wired Graphic and Design Editor
Hi my name is Aayushi Chaudhary! I am a Graphic and Design Editor for Westside Wired this year. I am currently a Junior and this is my third year on Wired....