District Superintendent Search Narrows to Two Candidates
Hang on for a minute...we're trying to find some more stories you might like.
On Wednesday, Jan. 9, the Westside Community Schools Board of Education announced the final two candidates for the next district superintendent. The search, beginning with 46 candidates, has been narrowed down to Dr. Mike Lucas, superintendent at York Public Schools in Nebraska, and Dr. Melissa Poloncic, superintendent at Douglas County (D.C.) West Community Schools in Nebraska.
According to Westside Board of Education Vice President, Adam Yale, the process for deciding the next superintendent began in the summer, when the Board put together a tentative profile and began working with Ray and Associates, Inc., a superintendent search firm.
"[Ray and Associates, Inc.] did more profile work with us," Yale said. "They really wanted to get a sense of who the district was, what's important to us, what kind of personality and skills we're looking for in a leader … and then they went out and they advertised the position nationwide and tried to find people who fit the profile we created."
The superintendent search firm originally contacted 996 individuals across the country regarding the position vacancy. Out of those individuals, 46 completed the application process and were then evaluated based on academic background, experience, and the qualifications put together by the district community. To see these qualifications, scroll to the bottom of this story.
"We were very pleased with the number of applicants we received," Yale said. "[Westside is] a desirable place to be."
Yale said the Board is looking for someone who has a lot of experience in education, can run large organizations (due to the size of the district) and is able to work with others.
"We want someone with a growth mindset, so we didn't want someone that was ever going to be satisfied with the status quo," Yale said. "The other thing we want is someone who's a collaborator. We're going to want someone who can work with a broad array of people to achieve the goals of the district."
Yale also said that he is excited about the two finalists, Poloncic and Lucas.
Poloncic is currently the superintendent at D.C. West Community Schools and has held that position for five years. Previously, she was a principal in Millard Public Schools for seven years, a principal in Cedar Rapids, IA, a consultant that worked with teachers and administrators, and a classroom teacher. Poloncic said that being a part of the metro area has given her the opportunity to work with Westside frequently and establish relationships within the district.
"I believe that a lot of my experiences up to this point are a great fit for this superintendent position and I just really have a great passion for becoming a part of the district," Poloncic said.
Poloncic also said that she is always impressed with the things going on in District 66.
"I just think it's an outstanding school district all the way from the history, the pride and the tradition that's there as well as [being] successful in many different things," Poloncic said.
While there are many great things happening in the district, Poloncic said she feels that making sure everyone is moving forward in the same direction will help the district accomplish some of the improvements it wants to make.
"It would be a really important thing for us to do as a community, being able to put together a process that we could gather what is really great about Westside and then also the things that are going to make us better," Poloncic said. "I then would like to be able to work with others to put those things in place to just really take the district to the next level."
Dr. Mike Lucas is currently in his tenth year as the superintendent at York Public Schools. Lucas began as a third grade teacher and high school football and basketball coach in Fort Leavenworth, KS. He then became a K-8 principal in Kansas at age 25. After that, he was a K-6 principal and migrant education director in West Point, NE from 2000-2003. In 2003, he was moved to Franklin, NE where he became the superintendent and high school principal until 2009.
Lucas said that one of the reasons he pursued Westside's vacancy is because it would be a great opportunity to work for a larger organization and have a chance to positively impact more students. He also said that with his wife being from Omaha, he has ties to the city and thinks it's a great place. Lucas also said he likes the innovative things Westside has done over the years.
"[Westside is] a tremendous school district with a long history of tradition and achievement," Lucas said.
Lucas said that one of the reasons he loves being a superintendent is because of the opportunity he has to positively impact students.
"I tell a lot of people when they ask what I do I say I'm in the student opportunity business, and that's really what a superintendency is," Lucas said. "It's an opportunity to work with teachers and staff and board and the community to create opportunities for students so they can chase their dreams and set themselves up for success."
Lucas said he thinks he would be a good choice for Westside's next superintendent because he works extremely hard and takes a lot of pride in what he does.
"I'm a great team player, and so I love to be able to set other people up for success," Lucas said. "Nobody would work harder than I do, nobody would take more pride in being a Westside Warrior than I would. I would be relentless in trying to do my part to help move Westside forward so that it can benefit all of our students."
On Thursday, Jan. 17, several focus groups made up of students, parents, community leaders, teachers, staff members, and administrators will conduct another round of interviews with the two finalists. After the interviews, these focus groups will write down feedback about the two candidates, which the Board will read through as well as conducting a second round of interviews.
The next superintendent will be announced on Monday, Jan. 21.
For more information about the superintendent search process, click here.
Westside Community Schools Superintendent Search Qualifications:
Is able to develop and communicate a vision of quality education for the future to the Board, staff and community and inspires trust, self-confidence, and models high standards of integrity and personal performance.

Is strongly committed to a "student first" philosophy in all decisions.

Is able to respond to the opportunities and challenges presented by an ethnically and culturally diverse community and be effective in closing gaps in student achievement.

Is able to lead a large organization dedicated to goals of continuous improvement and is able to delegate authority appropriately while maintaining accountability.

Promotes a positive and professional environment for District employees and Board.

Has previous experience that will benefit the long-term financial health of the District.

Is willing to listen to input, but is a decision maker.

Is a strong communicator; speaking, listening and writing.

Is able to work with legislators on key topics and can lead an organization throughout the legislative process.

Has experience recruiting and maintaining exceptional staff for the District and schools.

Is a skilled teacher who has successful classroom experience and values instruction as a priority.

About the Writers
Georgia Wimmer, Wired Co-Editor-In-Chief
Hi, my name is Georgia! I'm a senior and I am the Co-Editor-In-Chief of Westside Wired. I am dedicated to improving the content of our website and hallway....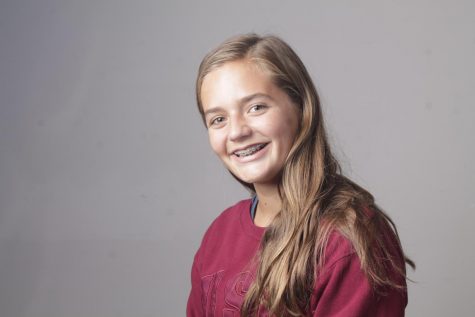 Ava Van Gelder, Staff Writer
Hi my name is Ava Van Gelder! I am a staff writer for Westside Wired this year. I am currently a freshman in high school and this is my first year on Wired....