Theater Director Creates New Class, Devised Theater
Westside High School is always looking for new learning opportunities for its students. Theater director Jeremy Stoll is providing such an opportunity with a creation of a new class at Westside: Devised Theater.
"It's like storytelling through movement," Stoll said. "[The class] will be theater and personal development with a heavy physical component to it."
Stoll, currently enrolled in graduate school for a theater directing degree, said he was originally looking to develop a thesis on devised theater and drama therapy. Since he was awarded a grant to be able to create and teach this class at Westside, that became his main focus.
"Some of [the aspects of the class] are purposefully developed in coordination with the center for mindful living to work against the more negative influences of technology," said Stoll. "It's about face to face contact, and being authentic people. I have pretty high hopes for it."
Stoll's theater three class had practiced the concept of physical theater early last semester in order to prepare for their play, Peter and the Starcatcher. It was a show that was based upon movement. As of now, he is running a pilot class for Devised Theater this semester, with about ten students enrolled. Senior Laurel Nelson will be acting as an assistant director to Stoll, helping him run the class.
"I'm excited to be able to work with other people in a way that I haven't before because I've always been acting," said Nelson. "I'm excited to be able to have a different role within theater."
Stoll said he chose Nelson to help him run this class due to her experience with physical theater in the past. Last school year, for Project 66, Nelson was in a play entitled Self-Reliance that was heavily movement-based.
Devised Theater will be available to take this fall, open to sophomores, juniors, and seniors.
About the Writer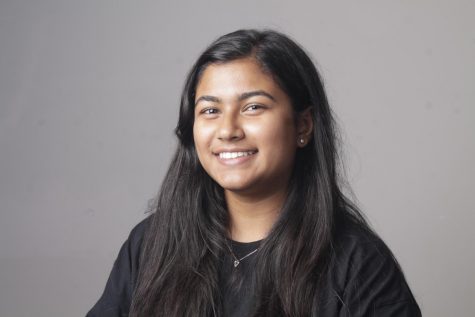 Simmy Niroula, Staff Writer
Hi my name is Simmy Niroula! I am a staff writer for Westside Wired this year. I am currently a junior and this is my second year on Wired. If you have...