Westside's Key Club Adoption Drive Impacts Students and Families
Hang on for a minute...we're trying to find some more stories you might like.
Westside homerooms will help many families out with holiday season thanks to the Key Club Adoption Drive, now in its 13th year.  
The program was started in 2005 by Westside counselor Vicki Londer.  Each year Londer has worked to make a difference to help the district's students in need.  
"When I first started at Westside 19 years ago and took over as Key Club sponsor, we did a project called the Shoebox," Londer said. "We would fill shoeboxes with toys and ship them overseas for kids that needed things for the holidays."  
Londer said she went through a lot of work to begin the program, but with the help of her colleagues from various elementary schools they were able to successfully start it up . Londer said initial goal was to help children from impoverished areas, but an idea sparked that she could use this program to give to students in her direct community.
"My goal is to help as many students as we can get something for the holidays that they may need, or [a toy] they might otherwise not get," Londer said.
Another contributor to the drive is the DECA club.  DECA has focused on adopting high school kids each year.  
"Every year we adopt between five and seven high school kids," DECA advisor Sarah Schau said. "I think it is good for our students to help support their peers; in the past, we have passed around a basket in large group and we have raised over 500 bucks every year we have done it."
When Kolls attended school at Westside, she said she always encouraged her homeroom to go above and beyond for the Key Club Adoption Drive.
"They were some of the only gifts I received that Christmas due to some family issues. I have been extremely passionate about this program," Kolls said.
With the Key Club Adoption Drive, each child in need creates a list of items he or she needs and wants. Westside homeroom classes aim to raise money and send one or two students to do the shopping for the child.
Kolls said she encourages everyone to participate in the Key Club Adoption Drive.  
"For a majority of these kids, these are going to be some of the only presents they receive," said Kolls.  "Their families are struggling and they cannot afford presents for their own children."
The number of children who receive gifts from the program is constantly increasing so more donations are needed. Kolls said there were approximately 50-60 children in the program during her freshman year at Westside; she estimated that there were closer to 200 children in the program by her senior year.
"[It is important] to be thankful for what you do have, and just remember that not everybody is able to have what you have," Londer said.

About the Contributors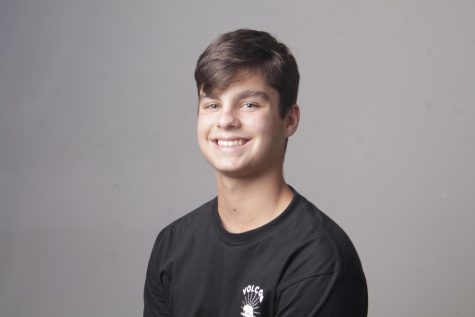 Jack Scioli, Staff Writer
Hi my name is Jack Scioli! I am a staff writer for Westside Wired this year. I am currently a sophomore and this is my second year on Wired. If you have...
Kidus Tewodros, Staff Writer
Hi my name is Kidus Tewodros! I am a staff writer for Westside Wired this year. I am currently a sophomore and this is my second year on Wired. If you...