Westside Wired's Top 10 Commercials of Super Bowl LVII
The Super Bowl is one of the most viewed sporting events in the world annually. This year, an estimated 113.06 million people across the country watched the Kansas City Chiefs narrowly defeat the Philadelphia Eagles. However, for many, the Super Bowl solely presents the chance to watch some entertaining commercials during time-outs. Here were the most note-worthy commercials of the 2023 Super Bowl.
Skechers x Snoop Dogg: With cameos from not only Snoop Dogg, but also Howie Long, Tony Romo, and Martha Stewart, the several celebrity appearances in this commercial placed it on our list. Skechers featured Snoop Dogg utilizing their shoes in all walks of life, from grooming poodles to reclining in the Oval Office.
Pringles- Best of Us: According to the 2023 Super Bowl commercial, getting your hand stuck in a Pringles container only happens to the best of us, including surgeons, bowlers and even Meghan Trainor.
Pepsi- Great Acting or Great Taste Feat. Ben Stiller: Stiller's performance in this commercial featured the actor fighting aliens, getting kicked in the face by actress Rachel Dratch, bearing the cold and even becoming his popular character, Zoolander. Pepsi then left the audience to wonder if the new and improved taste is really that good, or if Stiller was just acting.
Rakuten- Not So Clueless: Alicia Silverstone made a reappearance as her iconic character Cher Horowitz from the 1995 movie, Clueless. Standing in front of a high school classroom, Silverstone educated the class about how they can get cash back with Rakuten, with not-so-subtle references to the film.
Doritos- Jack's New Angle: After not approving of a beat in the studio, rapper Jack Harlow decided he needed to try something new by playing the triangle and leaving his rap career behind. The triangle became a worldwide sensation and the commercial ended with Doritos advising the audience to "Take a New Angle"
Planters- The Roast of Mr. Peanut: The extended cut version being almost 12 minutes long, Planters decided to give several comedians, including Jeff Ross, the chance to "roast" their famous mascot, Mr. Peanut. 
GM x Netflix: To advertise their switch to electric vehicles, General Motors partnered with Netflix and Will Ferrell to create their 2023 Super Bowl Commercial. It included Ferrell entering the worlds of popular Netflix shows including Squid Game, Stranger Things, Queer Eye and more with EVs being featured in more shows on the popular streaming service.
Workday – Rockstar: Rockstars Ozzy Osbourne, Gary Clark Jr, Joan Jett, Billy Idol and Paul Stanley talked about life as a rockstar for a finance and HR audience with Workday. The combination of the iconic music stars and seemingly boring HR brand made for a unique commercial.
Tubi Interface Interruption- Confusing sports fans around the country, Tubi's now famous commercial caused viewers to blame each other for sitting on the remote, as the screen appeared to change to the Tubi streaming service. An innovative way to grab the attention of the audience, this ad receives the second-place pick in this year's commercial ranking.
Popcorners Breaking Good- Bryan Cranston as Walter White, Aaron Paul as Jesse Pinkman, and Raymond Cruz as Tuco Salamanca brought the show Breaking Bad, which ended in 2013, back to life with their work alongside Popcorners for the #1 spot on this year's Super Bowl commercial list.
Your donation will support the student journalists of Omaha Westside High School. Your contribution will allow us to purchase equipment and cover our annual website hosting costs.
About the Contributor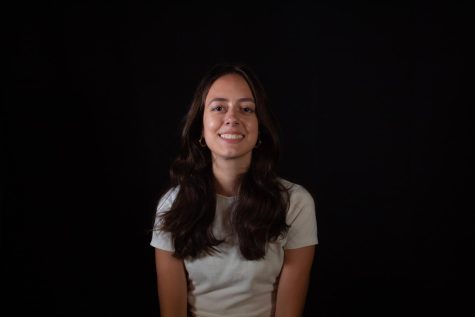 Alex Ingvoldstad, Wired Feature & Opinion Editor
Hi, my name is Alex Ingvoldstad! I'm the Feature/Opinion Editor for Westside Wired this year. I'm a sophomore and this is my second year on Wired....