Westside Senior Crowned Miss Lincoln Outstanding Teen
Senior Maggie Wadginski has been crowned Miss Lincoln Outstanding Teen.
Wadginski, a first-time Miss America contestant and avid ballet dancer, was crowned on Sep. 24. 
Miss Lincoln Outstanding Teen, a division of the Miss America organization, is a preliminary competition to the Miss Nebraska Outstanding Teen Competition. The event is open to young women ages 13 to 18. 
Wadginski said she was not expecting to win the title.
"Honestly, I was just surprised," Wadginski said. "I think my jaw just dropped and I was in shock. I wasn't really expecting anything to come out of it. I just wanted it to be a good experience, and I was very surprised. It was so exciting getting a little crouch down moment, and they put the crown on your head. It's kind of a surreal feeling almost, because you don't think that you'll be chosen and then you are."
Wadginski will advance to the state competition where she will then compete for the title of Miss Nebraska Outstanding Teen. 
"You basically go to the local competition, which is Miss Lincoln, Miss Omaha, Miss Hastings, whatever it may be," Wadginski said. "From there, they crown either one or two winners and those people will move onto state, where they will compete for the state title. Then, if I were to win, I would compete for Miss America's Outstanding Teen." 
Wadginski became involved in pageants due to the encouragement of her mother, Wyn Sipple.
"It really started because of my mom," Wadginski said. "She was Miss Nebraska and Miss Michigan and was involved in pageants basically her whole life. She's always wanted to push me to do it. She never forced me to do it, obviously, but this year I decided to do it and I had so much fun with it."
Wadginski described the different events which count towards each contestant's final score. 
"There is an interview, which is a private interview between you and the judges, and it's eight minutes," Wadginski said. "It's 25% of your score. Talent is 40% of your final score. There's also an onstage question. You pick a question out of a fish bowl and they read it to you, and [you have] to answer on the spot. And there's fitness, which used to be a swimsuit competition, but the whole organization has changed it so that you wear fitness attire instead of a swimsuit. It's actually great because it promotes more body positivity. It doesn't force you to fit into that stereotypical bikini body."
Wadginski, who dances competitively, performed a dance for her talent portion of the event. 
"I had a new dance choreographed for the competition because your talent can only be up to 90 seconds, and it can't go beyond that," Wadginski said. "So, I had to come up with a new dance, and I did that with my teacher."
Wadginski's training for the competition involved copious amounts of interview preparation. 
I did a lot of interview training and prep, and lots of mock interviews," Wadginski said. "Speaking is very hard for me because I'm just naturally an introvert, so having to think on the spot, and especially talk to people that I can't really get comfortable with right away, was definitely a challenge at first. Eye contact was a big thing that I worked with a lot. That was the main thing, just lots of interview prep." 
Wadginski said she appreciates the support of her friends and family throughout the experience.
"Not many people knew I was doing it, and I didn't really tell anybody," Wadginski said. "It's so fun because now that I have a title and my friends know about it, it's fun to be able to share the experience with them." 
Although Wadginski has not held her title for long, she says it has already had a tremendous effect on her life.
"Now, it's definitely made me involved a lot more socially, at least on social media," Wadginski said. "I've had to keep up with posting, and I have to thank sponsors through different posts. I even had to create a new Instagram account just for the titleholder position. I've spent a lot more time on Instagram these past couple of days."
Performing has always been a passion of hers, Wadginksi said.
"I love just being on stage," Wadginski said. "I've always loved performing, especially with dance. It's just another way to be on stage and perform. Plus, who doesn't like wearing a pretty dress and having a crown and a sash?"
Your donation will support the student journalists of Omaha Westside High School. Your contribution will allow us to purchase equipment and cover our annual website hosting costs.
About the Contributor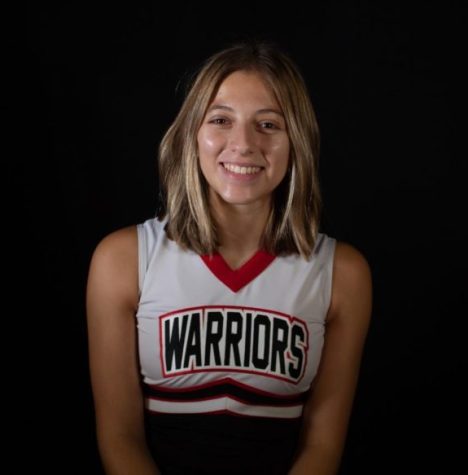 Ainsley Meyerson, Wired Co-Editor in Chief
Hi, my name is Ainsley Meyerson! I am a Co-Editor-In-Chief for Westside Wired this year. I am currently a senior and this is my fourth year on Wired. A...