Westside's New Principal Has Big Goals for the Future
Westside High School's new Principal Dr. Jay Dostal has big plans for the future of Westside, which has started with getting to know the students and staff. 
"It's a little awkward walking down the hallway and you don't know anybody," Dostal said. "It's like being a new student. Even though I've been here and know Westside, I don't know the students or all of the staff yet. When I'm walking through the halls I'm kind of just like 'Hey, what's your name?' and I've been trying to study the staff directory on the website for the last four months. Every time I see a staff member in the hallways I try to say their name and I repeat that back and forth throughout my day. Overall, my goal is to be accessible to everyone," Dostal said.
Dostal explained that not all his goals for the future of Westside can be immediately achieved, but teachers' feedback has already allowed him to make some necessary changes.
"I've committed to doing a lot of learning and listening this year," Dostal said. "Teachers have expressed to me that the hallways are a little chaotic, so as a result we reinforced to students the rule where you have to pick an IMC and stay there for the remainder of the mod. The freshman study hall is actually something that used to be at Westside when I was a student but it went away for a while. We have a couple teachers who took advantage of the opportunity and wanted to organize it, so I let them run with the idea," Dostal said.
Dostal also added that he was responsible for the transition from physical to digital IDs.
"The reason for the new digital IDs has to do with the fact that if you lose your physical ID, you have to pay five bucks to get it replaced," Dostal said. "With the new change, it's easy and efficient to have it on our devices. We've had so many students download the app on their phone and we don't have the problem of students losing their IDs because their phone is pretty much on them 24/7," Dostal said.
Dostal acknowledges that recent changes in student parking have been upsetting to many students, and says that it is a result of teacher feedback that he has received.
"The new parking situation is obviously another change that has been made recently," Dostal said. "When I was at Westside during spring break, I talked with Mr. Dada and Officer Kilgore about the security of the building. They explained that we have this wonderful main entrance for students to use everyday and questioned why we haven't had student parking there in the main lot. I know it has ruffled the feathers of the students a little bit because it's change, and change is difficult for everybody. There is a method behind this decision though. I'm just helping facilitate the feedback I have received from teachers," Dostal said.
These new changes have been a result of Dostal's vision for the future of Westside. He says that he believes we can be the best high school in the state and even region. 
"Westside has given so much to me and my family having gone here and I want it to be the best school in the state and in the region," Dostal said. "I think we are totally capable of achieving that goal. I see out of my office windows everyday the distinguished teachers awards and think about how we can provide opportunities for our students so they can be the most successful students in the state of Nebraska. I think it's also important to take something like modular scheduling and ask how we can make it better for students and staff. I've been in many different schools with different types of schedules and this style is by far the best," Dostal said.
Dostal's typical schedule includes several important responsibilities that keep Westside running smoothly.
"One of my primary responsibilities is communication," Dostal said. "Not only do I communicate with students, but I also communicate with parents about what's going on in our school. For example, I send out the daily announcements every morning. Another responsibility is being visible. I'm kind of hard to miss, I'm 6'5 and 300 pounds with a bald head so it's hard not to see me. I can't spend a lot of time here in my office so people know I'm there to help," Dostal said.
Dostal admits that not everyone likes change, which has been part of a difficult aspect of his job as a principal. However, navigating how to ease into changes for students is still one of his responsibilities.
"One difficult aspect of being the new principal is how hard I am on myself," Dostal said "I don't want to fall short of the expectations that everyone has, but I want to keep progressing as a school and make more changes. Not everybody likes change though. I believe there are a lot of things that need to get done but they don't all need to get done in one year," Dostal said.
Your donation will support the student journalists of Omaha Westside High School. Your contribution will allow us to purchase equipment and cover our annual website hosting costs.
About the Contributors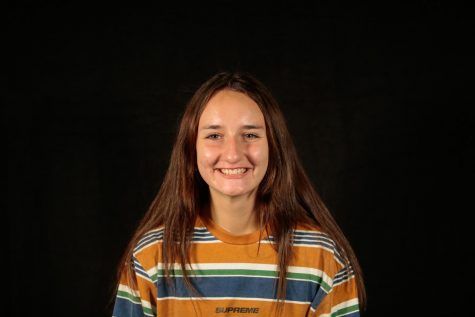 Sammy Marvin, Wired Staff Writer
Howdy, my name is Sammy Marvin! I am the News/A&E Editor for Westside Wired this year. I am currently a junior and this is my third year on Wired....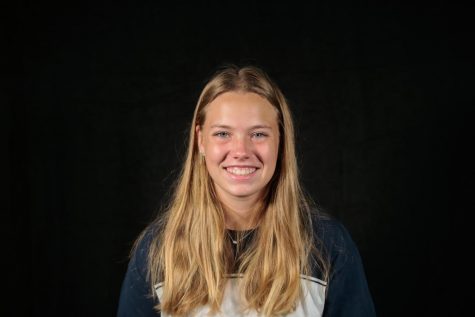 Aubrey LeClair, Wired Staff Writer
Hi, my name is Aubrey LeClair! I am a staff writer for Westside Wired this year. I am currently a junior and this is my third year on Wired. A fun fact...