Tick, Tick… BOOM! — Review
It's 1990, and Jonathan Larson (Andrew Garfield) is an aspiring musical writer living in New York and working on his five-year-long passion project, a musical called "Superbia". As Larson approaches his 30th birthday, he feels like his upcoming workshop for "Superbia" is his last chance to be successful. Following the late life of Larson alongside his girlfriend Susan (Alexandra Shipp), ex-roommate Michael (Robin de Jesús) and members of his band Roger (Joshua Henry) and Karessa (Vanessa Hudgens), "Tick, Tick, Boom!" is a true story of the young writer, Larson, who created the musical "Rent" before his untimely death in 1996. 
Garfield's acting is amazing in this movie. Even though I had doubts about him from previous Spider-Man films, Garfield played this role perfectly and brought the struggles of a young writer in New York City to life. He embodies Larson's charisma and dedication to his craft so well that the viewer even begins questioning Larson's sanity as the movie continues. If I didn't research it, I never would have known that Garfield is not a singer. 
Garfield has great chemistry with Robin de Jesús, I loved the scenes that included both Larson and Michael. I think their personalities complemented each other very well and made for both funny and emotional scenes, like dancing in Michael's new apartment while Larson dreams about having enough money to afford living in such a nice place. The scene where Michael tells Larson that he is HIV-positive was very well done, and didn't feel like it was forced to be emotional at all. 
Lin-Manuel Miranda's personality shines throughout the film under his direction. I can't imagine this film would have been as good without Miranda as the director. As usual, he made a cameo as a chef at the diner Larson works at and also brought in "Hamilton" cast members Phillipa Soo and Renée Elise Goldsberry to make cameos as well. I'm not sure if the cameos were noticed by those who weren't "Hamilton" fans, but for me it was a lot of fun to see all three in the film. Soo and Goldsberry even participate in a musical number as visitors at the diner. 
The musical numbers throughout the film are clearly in the style of Miranda and are lots of fun to watch and sing along to. There were times when I felt like a musical number was unnecessary or cheesy, like the songs "Why" and "Sunday," but I feel like that is typical of most musicals. I really enjoyed both "Come to Your Senses" and "30/90," and even started listening to them on the soundtrack after watching the film. 
My only complaint for this movie was that I thought it was a bit slow at the beginning. I felt like there was a bit of a lengthy introduction to characters that didn't have much meaning to the plot, and I wish it had gotten into action sooner. The climactic moment where Larson finally writes the remaining song for his show while swimming seemed like a bit of a lame climax for something that had taken so long to finally happen. I wish the scene had either come sooner in the film or had been more exciting. 
I would highly recommend this movie to anybody who enjoys musicals. If you are not a musical person, I would still give it a shot, but you might not enjoy the constant singing throughout the film as much as others. However, the great acting in this film could definitely make up for it.
Final Grade: A 
Your donation will support the student journalists of Omaha Westside High School. Your contribution will allow us to purchase equipment and cover our annual website hosting costs.
About the Contributor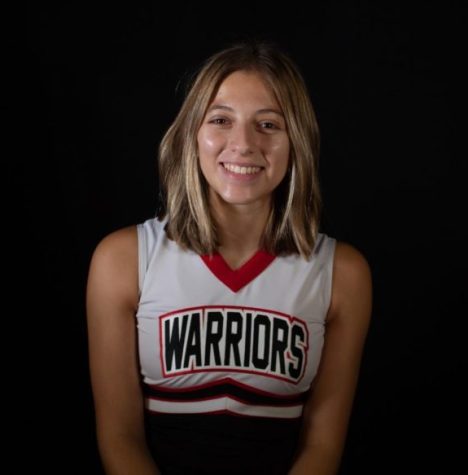 Ainsley Meyerson, Wired Co-Editor in Chief
Hi, my name is Ainsley Meyerson! I am a Co-Editor-In-Chief for Westside Wired this year. I am currently a senior and this is my fourth year on Wired. A...