A Senior Connection: Westside Cross Country Senior Leaders Show Love for Their Sport
Westside seniors Noelle Abels and Reese Young-Oestmann finished their careers as Westside runners on a positive note.
Both Abels and Oestmann have been running since middle school. They have built a strong relationship with each other through the years.
"We became friends from running in middle school and since then we've gotten so much tighter, " Abels said. "I feel running with her forms a bond that you can't really find in any other sport."
For Oestmann, the connection that she and Noelle have built is a driving force in her love for the sport.
"I've run with Noelle for about 5 years now, and it's been so much fun," Oestmann said. "She's one of my best friends and having someone like her always makes running more enjoyable."
Head coach Theresa Gosnell has witnessed the transformation that the girls have had throughout the years.
"In these past years they've gotten so much better at running and also in the leadership aspect," Gosnell said. "They've always been really close and helped each other out by pushing each other."
Abels and Oestmann have consistently placed high amongst their competition. They finished fifth and seventh at the Metro cross country meet.
When the state championship meet was fastly approaching, Abels had high expectations for the team.
"We're really hoping [the girls team] to get top three or higher," Abels said. "Personally I want to get top 15 and I think it's very possible." 
Oestmann was also optimistic about the Warriors' chances at the state meet.
"I feel like this season will turn out really good, because we've got a really strong team this year," Oestmann said. "I've got high hopes at state."
Over the past four years Abels and Oestmann have built relationships not only with each other, but also with the coaches, Theresa Gosnell and Jon Preister.
"It's a really close sport and I think we get really close to each other because of how often you're with each other," Abels said. "When there's six miles to run all you can really do is talk to each other."
 Oestmann has also built a strong bond with her coaches over the past four years.
"I love my coaches," Oestmann said. "They're really understanding and have really pushed me and helped me grow as a runner throughout high school."
Oestmann will miss the ability to be running next to her counterpart.
" It's obviously really sad," Oestmann said. "We've been running together since middle school so It's gonna be really weird not running with her"
Abels expressed the same feelings about not running with Oestmann anymore
"Me and Reese still have track season together and I'm really looking forward to that" Abels said ". I don't know what I'll do when we go off to college, it'll definitely be a big adjustment"
Oestmann expressed her gratitude for Abels after being her teammate since middle school
"She always makes me laugh on runs and we always pace with each other," Oestmann said.
Abels also acknowledged the feeling of happiness she had when being with Oestmann
"I will definitely miss her pushing me to always do my best," Abels said. "She's very encouraging and fun to be around. She makes running fun even when it's a hard day"
Gosnell has appreciated how the girls have grown into team leaders and how they've impacted the team.
"They're great leaders and they are so good for the team," Gosnell said.
Although their cross country careers are ending at Westside, it doesn't mean they aren't going to compete in the future.
"I've talked to a few coaches about running in college but I'm not sure yet," Abels said.
Oestmann is still undecided about what college to attend next year. She still wants to compete at the next level.
"I want to run in college, and I'm looking and talking to coaches from some schools in the general Midwest area, I'm not sure which division is a good fit for me yet though." Oestmann said.
Abels has enjoyed her experience at Westside and has appreciated all of the time she has spent with her teammates over her high school career.
"It's been a really great experience, I feel like I've really grown as a runner and as a person,"Abels said.
Cross country has been Oestmann's passion in high school, but it's the relationships that she will cherish the most.
"I love them [the team]  and it'll be sad to leave them soon," Oestmann said.
The two seniors finished their season at the NSAA Class A State Championship, placing fifth as a team, Young-Oestmann placing 14th and Abels placing 19th individually.
Your donation will support the student journalists of Omaha Westside High School. Your contribution will allow us to purchase equipment and cover our annual website hosting costs.
About the Contributors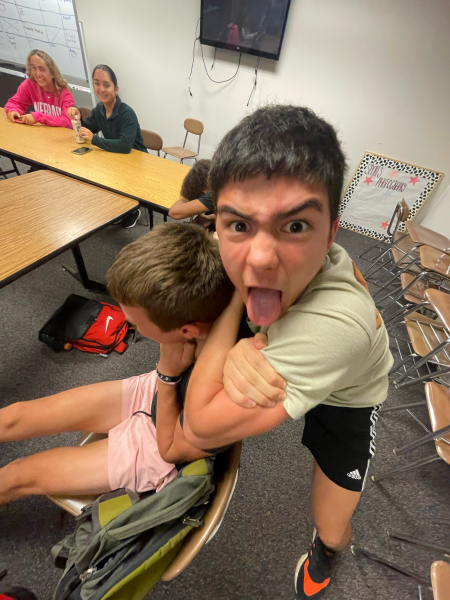 Amir Rasulov, Sports J Writer
Hi, my name is Amir Rasulov! I'm a writer for Sports Journalism. I'm a junior and this is my second year in Sports Journalism. If you have any questions...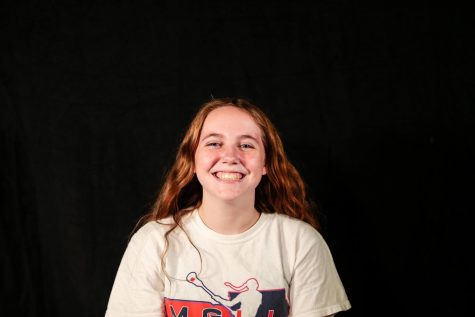 Eliza Haney, Photographer
Hi, my name is Eliza Haney! I'm a photographer for Sports Journalism this year. I'm a sophomore and this is my second year in Sports Journalism. If you...