DECA Prepares for State Following COVID-Impacted Competition Season
During the 2020-21 school year, DECA, along with other extracurricular activities, has looked different than other years due to the impact of COVID-19.
A DECA competition can be an individual or team event consisting of two portions: a multiple choice test and a role play. Both the test and role play are based on the category the individual or team signed up for. However, even if competitors sign up as a team, the tests must be taken individually. DECA consists of a "first-timers" competition, followed by metros, state and then nationals for the students who qualify. DECA nationals are usually an annual trip to Anaheim, California, or Orlando, Florida. In order to follow CDC guidelines, Omaha schools have been hosting competitions virtually, and state and nationals will be held virtually as well.  This year, state DECA will be held on March 18 and 19. Juniors Chase Kroger and Brady Meyerson won first place in the category of sports marketing at this year's metros competition, and are excited to compete in state.
"I joined because I'm interested in studying business in college and having the skills of coming up with an idea and presenting it to somebody is good for the future," Kroger said. "I think the critical thinking aspect that goes along with [DECA] is exciting because you have to come up with a role play within the 10 minutes [the judges] give you." 
Meyerson said he has known about DECA long before his junior year and is something he has looked forward to taking part in since a young age.
"I joined DECA for a few reasons. I'm pretty interested in business, my brother did [DECA] and he really enjoyed it, and the idea of it seemed fun," Meyerson said. "I enjoy the way we're allowed to teach ourselves [about our topics] and come up with our own creative ideas with minimum guidelines and limitations."
Meyerson and Kroger are entering the state competition together as a team under the same category of sports marketing, and both plan on qualifying and attending nationals both this and next year. Aside from the competition aspect of DECA, all students in it and some marketing students have helped with other school and district-wide projects and events. Marketing teacher and DECA coach Kalen Carlson oversees these projects and events.
"We've had some marketing and DECA students do some big projects this year," Carlson said. "Bo [Lucas] and Brett [Thorell] did their food pantry drive during football season which went really well, we had some students [help gather] donations for the Sienna Francis house(a homeless shelter located in downtown Omaha), and [Elizabeth Harding], [Jillian Snow], [and Maddy DiPrima] hosted a suicide prevention walk."
Carlson said that events like these have been going extremely well this year, but, due to COVID-19, a lot of marketing and DECA students haven't been able to take part in the "fun stuff" that we usually do.
About the Contributor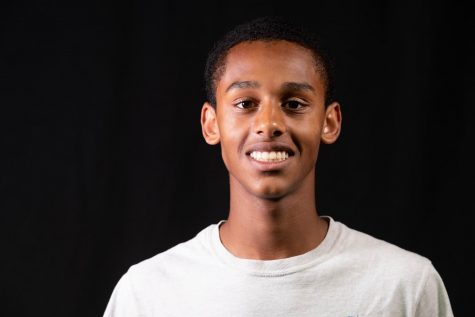 Kidus Tewodros, Wired Staff Writer
Hi, my name is Kidus Tewodros! I'm a staff writer for Westside Wired this year. I am currently a junior and this is my third year on Wired. If you have...